The Insular Theater Hall embraces 'Jazz Autumn' with a tribute to Piazzolla on the centenary of his birth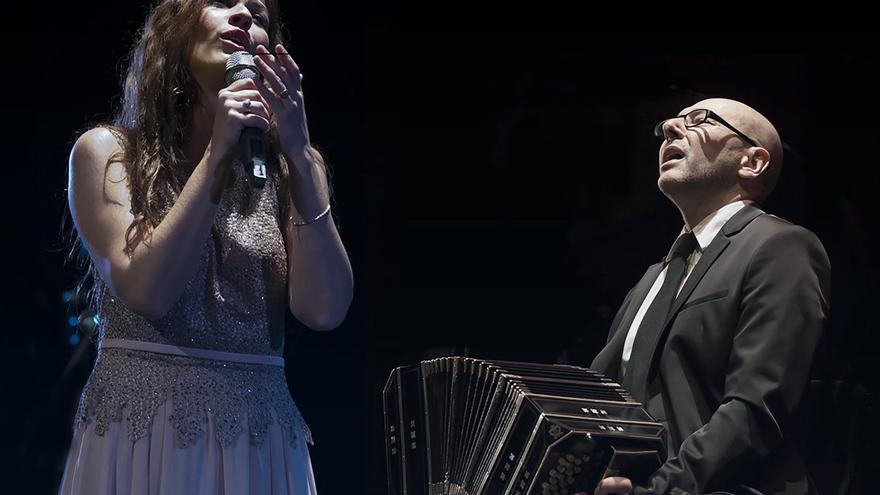 One Hundred Years of Piazzolla is the title of the show with which Argentines living in Spain Mariel Martínez and Fabián Carbone pay tribute to their countryman Astor Piazzolla, coinciding with the first centenary of his birth, and that this Friday (7:30 p.m.) will arrive at the Insular Theater Hall (SIT) within the framework of Jazz Autumn, festival organized by the Cabildo de Gran Canaria, the City Council of Las Palmas de Gran Canaria, the Government of the Canary Islands and the University of Las Palmas de Gran Canaria.
Martínez and Carbone are two artists with an international career who come together to offer emblematic works created by the master together with great poets such as Horacio Ferrer, Mario Trejo, Pino Solanas, Eladia Blázquez …
The proposal has been conceived as a musical conversation between Martínez's voice, nominated for Best Female Tango Artist at the Gardel Awards in Argentina, and Carbone's bandoneon, a benchmark for tango in Spain who has worked with prominent Latin American music personalities. like Enrique and Estrella Morente, Fito Páez, Joaquín Sabina, Diego El Cigala, María Dolores Pradera, Miguel Cantilo, Imperio Argentina, Nacha Guevara or Plácido Domingo.
Thus was born an exquisite concert full of subtle nuances and with all the strength of tango. An original and unusual intimacy where Carbone's bandoneon and Martínez's voice intertwine to discover the emotions and urban landscapes of tango musical literature.
At only ten euros, tickets for this concert are on sale at the Cuyás Theater box office and on the website www.salainsulardeteatro.com. Before the concert, and if any are available by then, they will also be available at the SIT box office, on Primero de Mayo avenue in the capital of Gran Canaria.