The Insular Federation of Wrestling of Gran Canaria begins a round of meetings with the clubs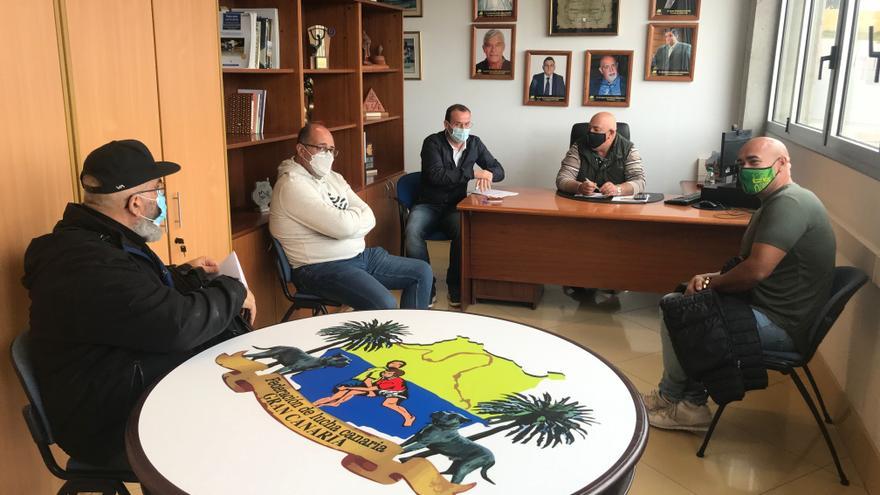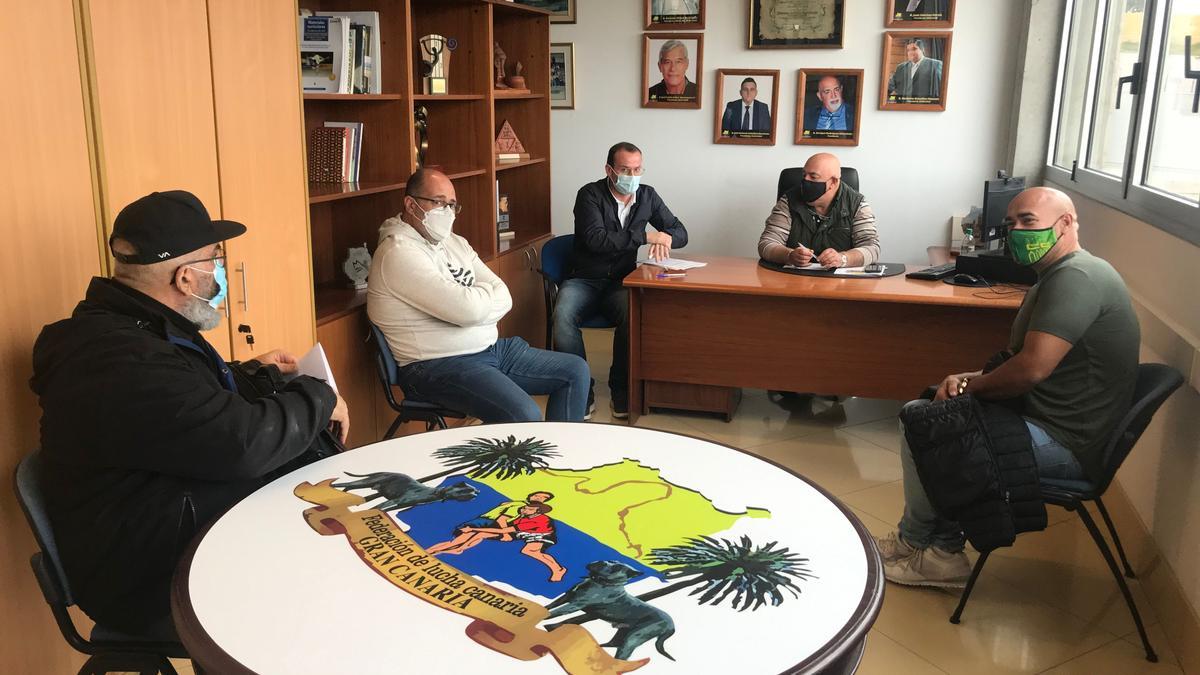 The insular federative entity of Gran Canaria have planned for this today Wednesday 10 and tomorrow 11 March different meetings with the island's clubs in order to know and study the current situation of each of them, and how they are being affected by the consequences of the pandemic.
These meetings have been planned following the Health and Safety guidelines and preventive measures of the Government of the Canary Islands. For this, different schedules have been programmed for each club, in order to avoid crowds at the entrances and limiting excess capacity at the federative headquarters.
The federation also took the opportunity to inform the clubs of the agreement with Fuente Niguada, which becomes the official water supplier for the island's clubs. The Valsequillera company has provided two dispensers to each team, with the aim that they are used in training, facilitating individual intake by the wrestlers.
On the other hand, it was reported that it is now possible to register licenses in the male youth category, for non-contact training in the base category. In addition, he was given a document with preventive measures to be implemented in each session, pending approval of the Protocol drawn up by the Regional Federation of Canarian Wrestling.