The "Innocent, Innocent Gala" manages to raise 300,000 euros more than in 2019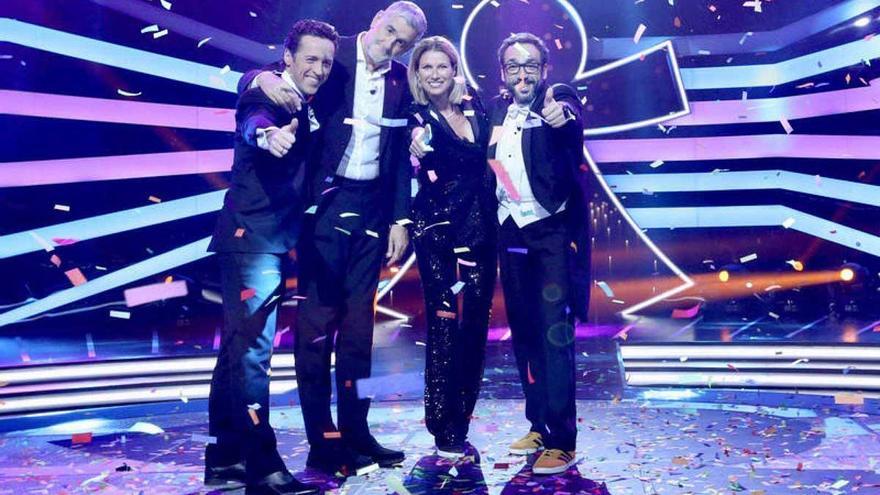 The "Innocent, Innocent Gala", which last night celebrated its 25 years of solidarity andn La 1 de TVE, has managed to raise more than 1.6 million euros live to combat child poverty, which is 300,000 more than in the previous edition.
With new innocent to the footballer Joao Felix, singer Dioni from the Camela group and the artist David de maria, in addition to a reminder of the best made to other celebrities throughout this quarter of a century, the contributions made live during the broadcast amounted to 1,602,934 euros, more than 300,000 euros more than the previous edition.
On this occasion, they will be used to help children and their families at risk of poverty and social exclusion in Spain, whose situation has been aggravated by the pandemic, RTVE recalls this Tuesday in a note, which also indicates that it can be followed collaborating through 900 30 30 52 or the web www.fundacioninocente.org.
Jokes that are already part of the history of Spanish television such as those experienced by Jesús Gil, Marta Sánchez, Maribel Verdú, Iker Casillas, Belén Esteban and Marta Hazas or even the first broadcast by the program, which had Nieves Herrero as a victim, were interspersed with the news and the performances of the Magician Yunke, David de María and Camela.
The program was presented one more year by Juanma López Iturriaga, Anne Igartiburu, Jacob Petrus and Carolina Casado, although it had the collaboration of other conductors of previous editions such as Juan y Medio, Miriam Díaz Aroca and Paula Vázquez.
The 2020 edition achieved an average audience of 1,157,000 viewers and a 10.8% audience share. According to data from RTVE, up to 7,708,000 people watched at some point of the program.
The "Innocent, Innocent Gala", organized by the homonymous foundation, which works with children who are sick, disabled or at risk of social exclusion, had the collaboration of the Fundación Telefónica and the Cáritas Albacete associations, Fundación Prójimo Próximo, International Cooperation NGO , Fundación Balia and Aldeas Infantiles SOS.