The infinite lives of the hated plastic | Economy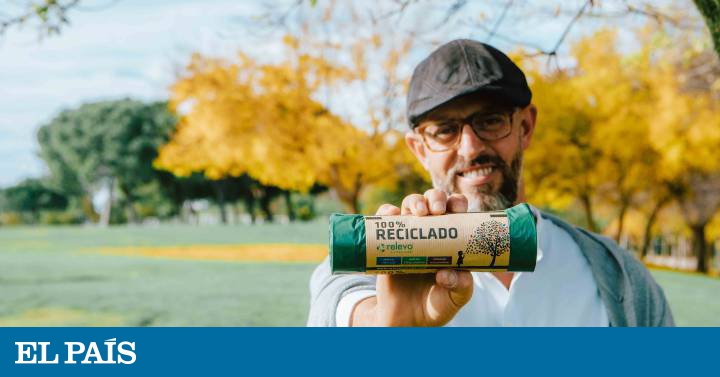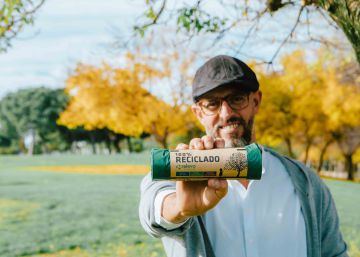 In Relay they define themselves as stubborn and idealistic, they believe in change and in which small gestures of many people can have a great impact. So they decided to start their revolution for something as small and seemingly trivial as the garbage bags. Five years ago, Álvaro Salmerón, a 45-year-old from Granada, left his post as general director of a pasta brand to create this company, located in Valencia, with his partner, which produces bags of 100% recycled plastic. Now they give a second life to thousands of tons of this material and expect to bill about three million.
The seed of Relay was planted by the children of Salmerón eight years ago when, after having been collecting garbage in the field, they asked him what he could do not to leave them a dying planet. The idea was gaining strength: "I wanted to develop a project that not only generated an economic benefit, but one whose main focus was sustainability," says Salmerón by phone.
The first two years of activity were dedicated solely to product development, recording only losses. "Our beginnings were very complicated, like those of most entrepreneurs," recalls Salmerón. "We did not have any reference because this product is very novel. 100% recycled plastic bags of this quality were not made. We did not have to compare what we wanted to do."
Quality and prices
Quality was the first of his obsessions: "We had to make it at least 20% higher than the market leader." The second was to set a competitive price so that they could reach as many homes as possible. "If you really say that recycling is an option for change, what you cannot do is abuse the concept of 'I am a sustainable product' to offer something of low quality or expensive," says Salmerón.
Applying the old but effective method of trial and error, they advanced towards the product they had imagined. They were satisfied with the result, but they needed an external agent to back it up. At present, they have two certifications granted by the German Ministry of Environment and the European Union.
The concept "circular economy " appears again and again, like a mantra, in the story of this Granada. His obsession is the infinite reincarnation of plastic and the Relay bags were in another life greenhouses, production waste from other factories and containers of domestic origin, all acquired in Spain. In 2018 they recycled more than 4,000 tons of plastic.
Their bags can be found in different capacities and colors, and are available in big surfaces like Carrefour, Alcampo, Eroski, Hipercor or Amazon Prime. "The reception has been very positive. If three years ago we had been told that we would be selling in these establishments we would not have believed it," says Salmerón enthusiastically.
The growing concern of citizens for ecology has opened new product and production lines on which various companies have decided to build their businesses. Relay was one of them and, in Salmerón's opinion, it is feasible to combine profitability and ecological awareness. "I think so, but if you make a sustainable product you cannot think of a system of unlimited benefits," he says.
"If you want to recycle a lot and have the greatest possible impact, you cannot have high sales benefits because your product would become a luxury that four people buy to feel good," he says. Relay already begins to register "positive numbers" that reinvest in product development and marketing. The idea is for the brand to grow, but do not contemplate the entry of investors.
In Relevo, 75 permanent people work with other self-employed workers when necessary. In 2018, they closed the year with a turnover of 2.7 million euros, which will increase to three in the year that has just ended. On its horizon is the launch of new articles within the same category and also other uses to continue with one of the main missions of the company: democratize access to sustainable products.