The infernal combats of Padre Pio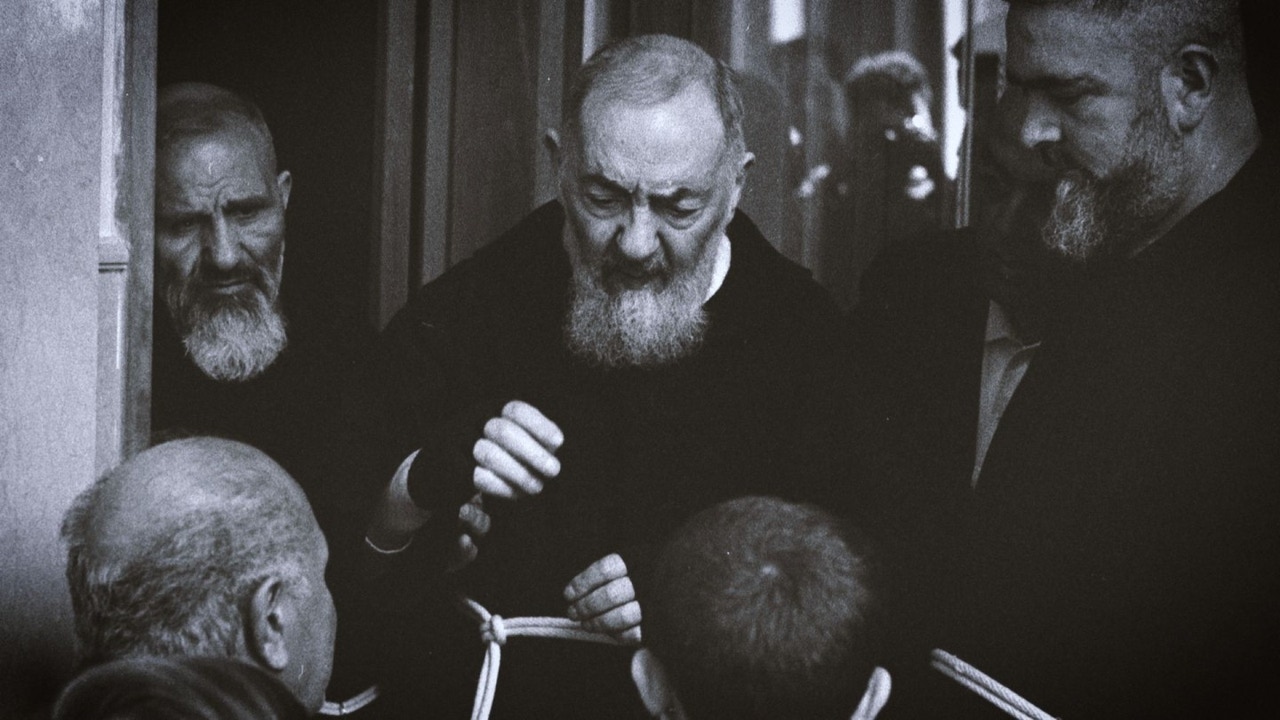 The date: 1910
One of his first nights in the Morcone novitiate, Padre Pio already saw the jaws of the devil before being ordained a priest, on August 10.
Location: Morcone
Leaning out the small window, he ran into a huge black dog on the windowsill; He screamed in fear and, pirouetting in the air, the monstrous animal vanished.
The anecdote
Padre Pio wrote: "My body is totally bruised by so many blows that I have received so far at the hands of our enemies."
]]
The "Cossack." This is what Padre Pio, the stigmatized Italian priest whom John Paul II elevated to the altars in 2002, 34 years after his death in 1968, called the devil. In my book "The Saint" (Martínez Roca), for which I consulted the volumes of the "Positio" or process of canonization of Padre Pio, bringing to light gruesome episodes about appearances of the devil in the most frightening and incredible forms: first, as a large black dog; then, in the guise of a naked teenager who danced lasciviously before him; Another day, without her showing up, she spat in his face; Later, she was incarnated as an executioner who flogged him... He even tempted him under the false appearance of his Guardian Angel, Saint Francis and the Virgin Mary herself. Finally, he showed himself as he was, with his horrible features, surrounded by an army of infernal spirits.
Just by exclaiming "Long live Jesus!", Padre Pio immediately distinguished whether it was a diabolical apparition or not. One of his first nights in the Morcone novitiate, before being ordained a priest on August 10, 1910, he already saw the jaws of the devil. After praying matins, Brother Piuccio, as his brothers called him, could not fall asleep. Suddenly, he heard noises and cries in the hallway coming from Brother Anastasio's cell. He decided to go in and look out the small window. It was then that he ran into, on the windowsill, a huge black dog that fixed him with a terrifying gaze. The young novice screamed, on the verge of fainting. Pirouetting in the air, the monstrous animal jumped to the roof opposite and vanished into the night of the full moon.
Fray Pío later confirmed that his cell neighbor had been absent since the day before. He asked the farmers about the mastiff, but no one knew how to give him clues about the hound. Later, in his epistolary, he himself recounted other infernal episodes: «The last night – he wrote – I had a very bad time. Around ten o'clock, the time I went to bed, until five in the morning, this "cosacchio" did nothing but mistreat me relentlessly... I thought that that was going to be the last night of my life and also that, without dying, I was going to completely lose my mind... At five in the morning, when the "cosacchio" felt like leaving, such a cold took hold of me that I began to shiver from head to toe, like a reed exposed to a very impetuous wind. It lasted a couple of hours. "I ended up bleeding from my mouth."
At the age of 25, he also recorded another terrifying event: «I have now spent 22 days in a row – he said – in which Jesus allows these "brutti ceffi" [hocicones asquerosos] vent his anger against me. My body, my Father, is totally bruised by so many blows that I have received so far at the hands of our enemies. More than once they have even stripped me of my tunic and in this situation they have beaten me to their liking. I should also add that, after these villains had left, I was left naked for a long time, at a time of year as cold as this, since I felt unable to move.
Mobilization for war
The testimony of Father Emilio de Matrice constitutes unequivocal proof of this. He said that before Padre Pio arrived at the convent of San Giovanni Rotondo, a seminary of "fratini" had been established, young people who were preparing for monastic life. It was August 1916, when all of Italy was mobilizing for the First World War. One night, the then seminarian Emilio de Matrice slept in a bed in the same cell as Padre Pio and witnessed the worst nightmare of his life: "I woke up," he recalled, "with enormous shock, due to a deafening noise." . I don't know what happened, because, terrified, I wrapped myself in the blankets as best I could. I heard Padre Pio sobbing, while he said: "My Madonna...!" "Virgin Mary, help me!" He also heard horrible laughter and the sound of twisting irons falling to the ground and chains dragging along it. I remember that, the next morning, in the candlelight, I could see the iron that held the curtains and that surrounded Padre Pio's bed completely twisted and lying on the floor. "Poor Padre Pio had one eye swollen and his face was also badly bruised." This is how the perverse devil spent them.
[[QUOTE:BLOCK|||[[QUOTE:BLOCK|||
WHAT A NIGHT
Father Nazarene d'Arpaise, superior of the convent of Foggia, left a manuscript full of "diabolical" anecdotes upon his death. One night, while the Franciscan community was dining in the refectory, there was a loud explosion in Padre Pio's room. Father Nazarene immediately sent Brother Francesco da Torremaggiore, suspecting that the cause of the detonation had been Padre Pio himself, who, faced with an urgent need, had managed to throw a chair to make himself heard. Once upstairs, the brother asked from the other side of the door. His occupant reassured him: "I didn't call and I don't need anything." Finally, the brothers decided to go up to the room. The superior commented on how they found Padre Pio: "he was bathed in sweat."