The inevitable rise of male caregivers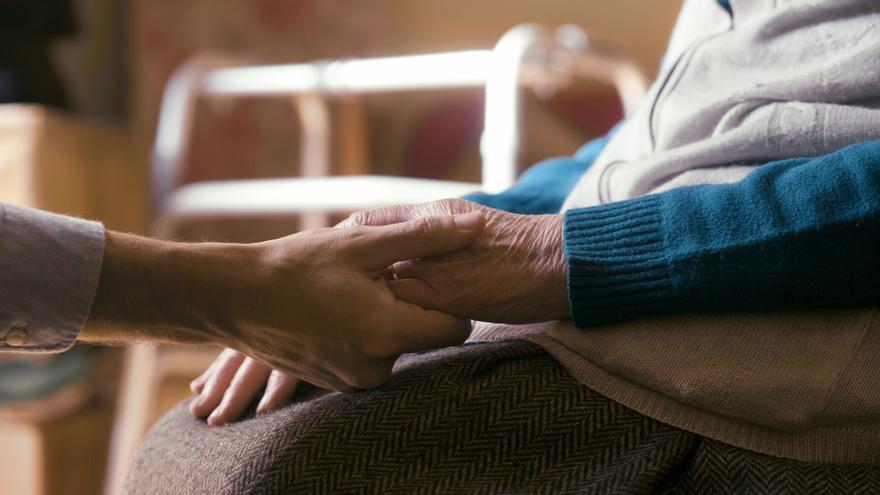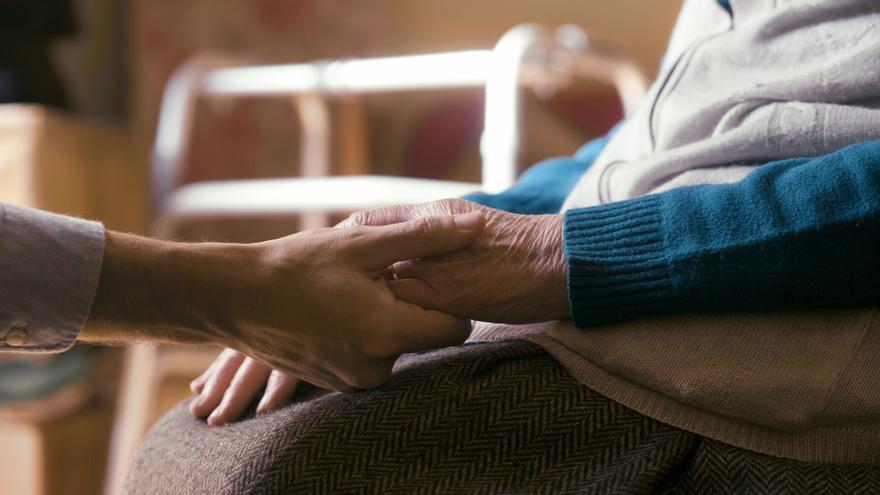 Europe needs someone to take care of it: the aging of the population will necessarily cause incorporation of men into care tasks. Beyond the need, the youngest already want to get involved in the day-to-day life of their children and shared custody is becoming more and more common. Emerges, albeit slowly, the caring masculinity.
The road is long: women still bear the majority of the burden of care, especially the less rewarding ones that involve the greatest mental burden, and they suffer from the discrimination of a labor market that historically penalizes them for being mothers.
A double burden for women
"They continue to take care of themselves and have a double and triple charge, but we see changes in men. (…) Some do want to take care, with a greater dedication to housework and raising children. It is true that there are studies that say that they are involved in the kindest care, called quality, like teaching, talking, walking, playing and not so much in the most routine ones, like changing clothes or feeding ", explains to EL PERIÓDICO DE ESPAÑA the professor of Pedagogy at the University of Girona Paco Abril, an expert in masculinity, gender and cares.
"We know that men are becoming more involved in housework and in caring for their children under 12 years of age, especially in quality care: walking, playing, doing homework, chatting with them … That kind of care less routine and more rewarding", Agrees the professor of Sociology of the UNED, Teresa Jurado.
Furthermore, in Spain, from the age of 65, men take care of the same extent as women, and from the age of 80 there are more male than female caregivers in couples. Why this change in trend? Although women have a longer life expectancy, they arrive in worst health conditions older than men. Europe is aging rapidly and this reality is going to consolidate.
Bridging the care gap
How to reduce the gap so that they are present in care throughout lifetime, not only in old age?
It is one of the questions asked by the Men in Care project, of which professors Jurado and Abril are part. It is an initiative that aims to improve working conditions to encourage men to take on caring roles. Co-financed by the European Commission, the project focuses its efforts on Spain, Austria, Germany, Iceland, Norway, Poland and Slovenia.
The labor market is an essential pillar for conciliation and joint responsibility. There is hardly any gender gap among childless young adults between the ages of 25 and 49, but the picture changes with the penalizing factor of motherhood: part-time work doubles among them, while it remains unchanged for them, and mothers work fewer hours per week that parents to dedicate themselves to the care of their children, which causes their purchasing power to suffer.
Men rarely work part-time or reduce their working hours to care for children, they do not use the reconciliation measures that decrease your income, although they do use those that do not affect their salary: paid paternity leave, flexible hours, compact shift and telecommuting.
The role of supporter or provider of the family economy, while care is not socially recognized and is associated with vulnerability, which in turn is linked to women in patriarchal culture. There continues to be a "differentiated socialization" with marked gender bias and with false stereotypes that caring is an innate talent that falls naturally on the shoulders of women. This means that "many men do not see the need and feel even privileged not to be responsible for care"Says Abril.
As women have a worse job position, they occupy a weaker position when it comes to negotiating professional and family involvement with their partner. They take more care, are absent more from work, reduce their hours and all this impacts their professional growth.
Currently, fathers who share routine tasks with mothers tend to earn less than her, do not have a traditionally male job, have time, and are paired with a woman who is not usually available after 5 pm due to a job paid.
A life beyond work
Men in Care identifies the reasons that lead men to join care: the concerns of an aging society, the will of those who are willing to care in a similar way as women do and a general change in values ​​and attitudes that makes the male caregiver is increasingly valued socially.
If until now work largely defined man's social identity, his place in the world, increasingly the coming into contact with fatherhood broadens the spectrum towards a vision with more nuances and different priorities, towards the conception that "life is much more than working", which is more common among young people with university studies.
"They do not give up the profession, it is clear, but they want to combine it with being more active in care. Paternity leave is taken by the majority and it is a good indicator that they want to assume that will, at least when it comes to caring for their children ", says the professor at the University of Girona.
Caring is learned, it is not an innate ability nor does it depend on gender, but it takes time.
"Care is not always easy, it is tiring to take care of a baby or an elderly person, but we know from psychology studies that caring for another person is very comforting. It gives you that feeling of having done something good and having contributed to the well-being of a loved one. Also, when taking care of another person, you have to listen to them and put yourself in their shoes, so it encourages empathy ", says Jurado.
Involvement in care improves the relationship and benefits the environment, but also to themselves, as it entails an improvement in their physical, mental, and sexual health and a reduction in risk-taking and violence, highlighted by Men in Care.
Jurado indicates that there are longitudinal studies that show that when both the father and the mother are involved in the care of the children, they show a better school performance, higher self-esteem, and a strong attachment bond with two people, not just the mother.
The responsibility of companies
In a context of "Exploitation of women's time", as April defines the disproportionate burden assumed by them, how to get the male sex to advance towards a balanced distribution, towards the long-awaited co-responsibility?
There is an individual and a social part, but companies can help (and a lot) to the development of caring masculinities.
From the Men in Care initiative they propose five policies: paid leave for the care of young children -and ease of enjoying them when it suits the worker best- and flexible permissions to be absent from the workplace during part of the day for personal or family reasons.
In addition, compact schedules that concentrate working hours in one part of the day, usually the morning; flexible hours for start and end the day according to needs; spatial flexibility and telecommuting to save time on commuting and control the schedule to determine when and where to work.
Although the reconciliation of work and family life is positively related to the well-being, health and productivity of employees, among the most veteran managers the idea that it is harmful prevails for the promotion and development of the professional career.
"It doesn't hurt productivity. Working people who have their personal conciliation needs covered they get involved, committed and are more productive with the company. They achieve loyalty, commitment, greater productivity and less absenteeism. We must bet on the flexibility and rationalization of working times, "says Abril.
Businesses with diversity in workforce and leaders who themselves bet on conciliation they facilitate the advancement of measures that contribute to caring masculinities. Workers who feel safe in their companies also have an easier time taking advantage of these measures.
And, of course, the State must facilitate public policies such as education from 0 to 3 years and coverage of paid leave for care.