The indie and the symphony join in Valencia thanks to Deleste | Miss Festivals Blog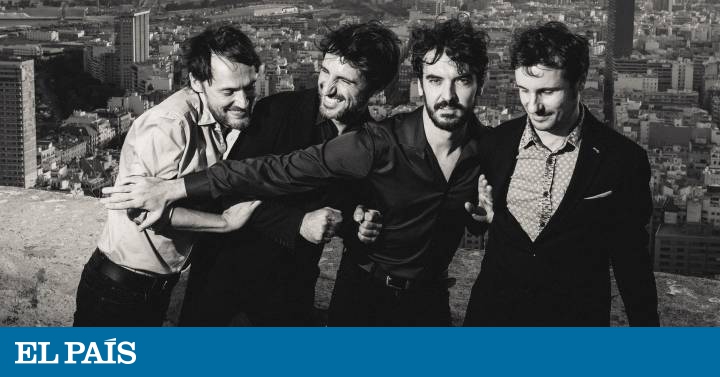 He Deleste festival He kept an ace up his sleeve. The eighth edition of the classic Valencian sound and autumn meeting will host, thanks to the collaboration of the Palau de la Música, a unique show in which the Valencia Orchestra will participate for the first time in the framework of an indie festival as guests of Second, one of The headliners of the event.
On November 9 in the Turia riverbed at the Palau de la Música gardens, the Deleste Festival will display its musical program, where the main focus will be this exclusive collaboration of the Murcian band, a reference in the national indie scene, with the municipal orchestra, which will be merged for the first time with pop rock.
The orchestra conductor Daniel Abad Casanova, one of the Spanish directors with the most international projection of his generation, has made symphonic arrangements to some of the songs of Second's latest work, Rings and Roots, to adapt them to the staging of the concert that He will direct for this occasion and he will have more than fifty musicians on stage. A unique show that can only be enjoyed on this date.
Manel in the first concert of presentation of his expected new work or The New Raemon & Paula Bonet in a joint show rarely represented, are other major claims of the already classic urban and autumn musical meeting of Valencia that complete Pony Bravo, Mueveloreina, Ferran Palau, Nøgen and Alavedra.
Throughout the day and maintaining its commitment to the comfort of the spectators, the care of the sound and the schedules of the concerts, the Deleste is presented this year as a renewed event that will be held for the first time entirely outdoors in a privileged environment and central that will allow the festival to grow to 3,000 spectators. With more than half of the capacity sold, tickets are still available for € 55 (plus commission costs) in Wegow.
. (tagsToTranslate) indie (t) symphonic (t) symphonic (t) unite (t) valencia (t) deleste (t) festival (t) Valencian (t) celebrate (t) November 9 (t) garden (t) riverbed (t) river (t) turia (t) host (t) proposal (t) precedent (t) stage (t) second (t) the orchestra of Valencia



Source link