The "indecorous" behavior of the deputies will be penalized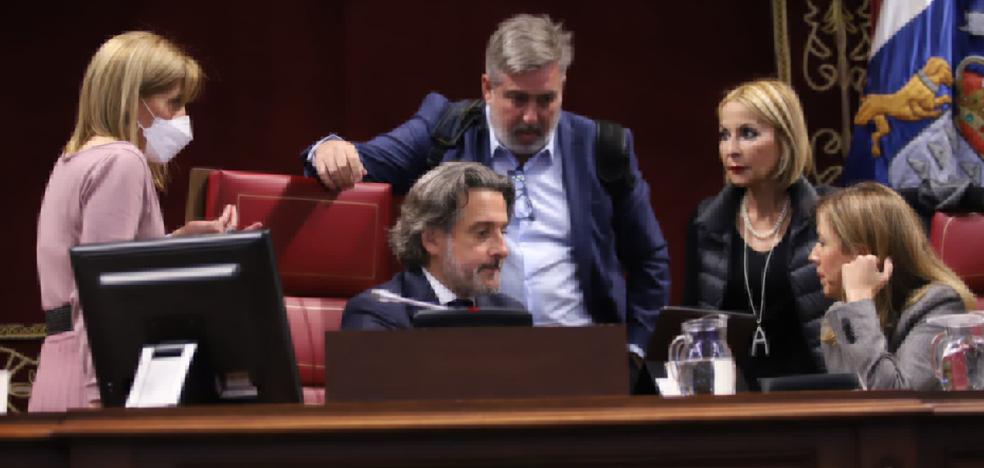 The Board of the Chamber approved yesterday the proposal to reform the Regulation, which provides for the approval of a sanctioning regime
The
Parliament of the Canary Islands will set a
sanctions regime" to penalize deputies who present a
"unseemly" behavior.
The measures taken will have to be analyzed from now on and
"They do not necessarily have to be of an economic naturebut it can affect the participation" of parliamentarians in the different bodies of the Chamber or any other that is decided, as explained yesterday by the
Deputy of Nueva Canarias (NC) and first vice-president of the autonomous institution, Esther González.
Until nowto people who had attitudes that did not respect the dignity of Parliament or did not present due decorum
they were warned but, as González explained, "he has gone a step further to avoid this type of situation and that all members of the Chamber know that these attitudes have consequences."
In the absence of this sanctioning regime yet, the deputies harmed by "indecent" behavior have resorted to the
Commission Bureau where the reprehensible attitude or the
Chamber table.
Objectionable

Although it is usual for parliamentarians to behave appropriately, in this mandate there have been some
reprehensible attitudes.
The most serious occurred in 2020, when after a commission,
two deputies -from Podemos and Coalición Canaria- had a
confrontation that was about to pass from words to hands, while
some deputies -in this and other legislatures-
have denounced macho attitudes in the Regional Chamber.
The proposal of
reform of the Rules of Parliament It is a law that is usually
modify at the end of each legislature and its processing begins after the Board approves a proposal, as happened yesterday. The goal is to be
voted by the plenary before the end of this mandate.
associate deputy

Similarly, the initiative to modify the rules of operation of the Chamber once again includes the figure of the
associate deputyalthough as the deputy of Nueva Canarias Esther González points out,
needs to be better defined because it presents some doubts. Point out that
"This is not a borrowed parliamentarian to constitute a group as it happens now».
With this formula, he explains, a deputy who leaves a parliamentary group or who is expelled from it is allowed to join another, instead of going to the Mixed Group or being registered as non-attached, which again
raises doubts about the condition of the defectors.
Obligation of directors

Another novelty that could appear in the new Regulation is the obligation of the
Government advisers to respond personally to deputies in the committees and not regularly resort to the vice-counselors to carry out this work.
In this sense, groups of
Canarian Coalition and Popular Party have repeatedly and expressly complained that
the Minister of Ecological Transition, José Antonio Valbuenahe delegated the answers to his team even when he attended the commissions, which has motivated this proposal.