The incidence falls in the Canary Islands to its lowest level since the flu phase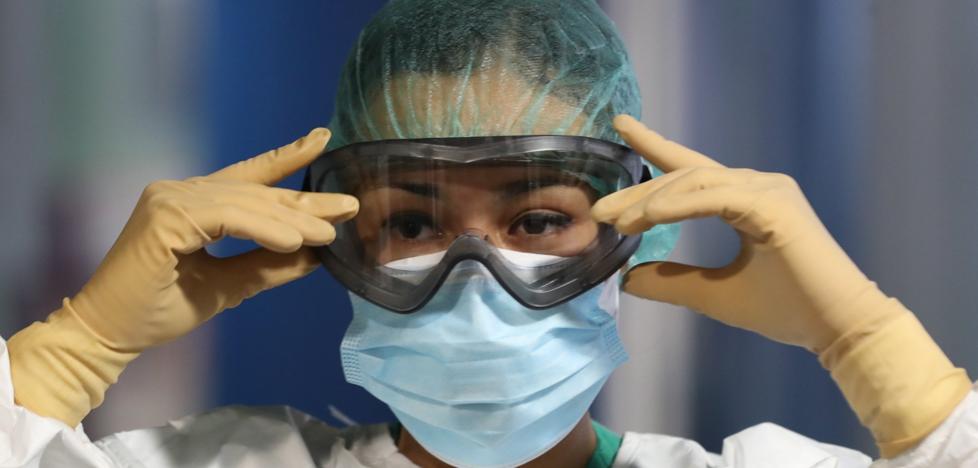 The seven-day rate in people over 60 stands at 259 cases. The islands add another 13 deaths from covid and there are 58 fewer people hospitalized
The archipelago has not only left behind the seventh wave of coronavirus, but the transmission of the virus has fallen to the lowest level recorded in recent months.as can be deduced from the evolution of the cumulative incidence in those over 60 years of age.
This indicator, the only one that reflects the transmission of the virus in the population after the flu phase that began in April, has reached its lowest level since the change in strategy to control the pandemic.
Despite the favorable trend of infections, the pandemic continues to show its cruelest face and Health yesterday notified the death of 13 infected people; nine of them in Tenerife and four in Gran Canaria. All people, aged between 53 and 109 years, suffered from previous pathologies, as indicated by Health.
Between Tuesday and Friday, 677 new positives were registered in those over 60 years of age and the seven-day cumulative infection rate on the islands stood at 259 cases per 100,000 inhabitants, far from the 913 points that the indicator reached last 8 of July.
Since they stopped prescribing diagnostic tests and counting positives in the general population, the lowest incidence was that registered on April 5, with 288 infections accumulated in seven days among those over 60 years of age.
Also the
healthcare pressure due to covid maintains the downward trend that began on July 17, when it reached its highest peak with 515 hospitalized in the Canary Islands. The
Canarian hospitals They treated 278 covid patients on the ward until yesterday -55 less than last Tuesday- and another 23 in intensive care units -three less in 72 hours-.
This volume of covid patients yesterday placed the archipelago's health centers at occupancy levels similar to those registered at the end of June.
Gran Canaria It is the only island that has the hospital occupancy indicator at medium risk due to covid, with 6.9% of the beds destined for those infected.
Tenerife (4.6%),
La Gomera (2.1%),
The Palm (2.7%) and
Fuerteventura (2.9%) have the parameter of hospital occupation at low risk.
In
Lanzarote and in
The iron Hospital occupation caused by covid is at controlled circulation levels, according to the latest epidemiological report.
Topics
Canary Islands, The iron, Fuerteventura, Gran Canaria, La Gomera, The Palm, Lanzarote, Tenerife, Alert, buds, COVID-19, Coronavirus, Death, hospitals, Third Age