The incidence continues to skyrocket in a day with 304 new infections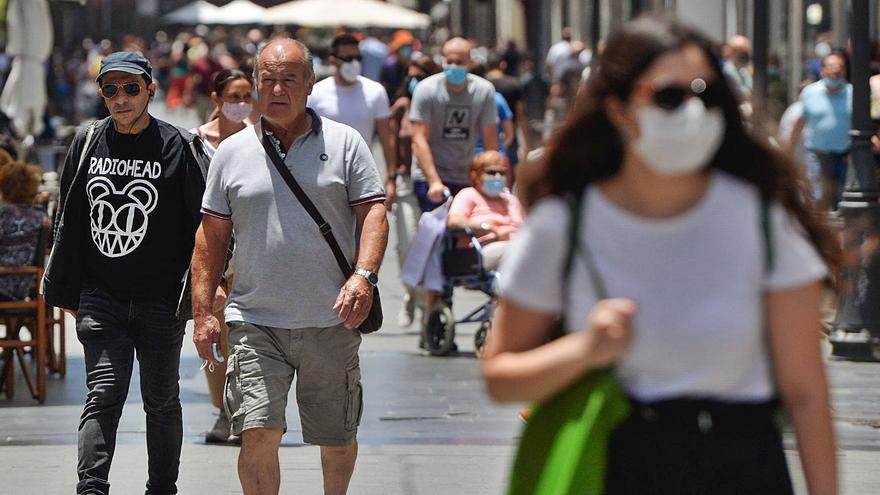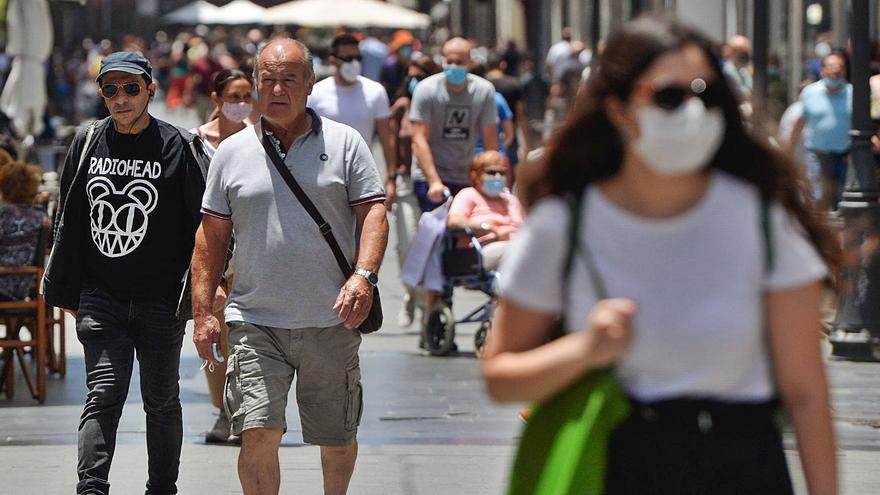 The island with the highest 14-day AI is Tenerife, which reaches 240.8 points, followed by Fuerteventura, with 177.1 points. The rest of the islands are below the Canary Islands average, occupying the last place La Palma, with only 8.4 points. The number of accumulated cases per 100,000 inhabitants in the Canary Islands during the last week is 82.08, compared to 56.76 that were registered last Saturday.
The Canary Islands yesterday added 304 new infections of covid-19, as well as the death of a 52-year-old man in Tenerife, who according to the Regional Government's Health Department had previous pathologies. Of the total number of notified cases, 213 correspond to Tenerife where, since the start of the pandemic, 28,672 positives have been registered, of which 2,969 remain active. ANDn Gran Canaria 54 infections were recorded and of the 23,648 accumulated cases, 628 are still active.
For its part, Lanzarote adds 13 cases, with 5,771 accumulated and 70 active; Fuerteventura it has 2,682 accumulated cases, with 22 more than the previous day, and 224 active. La Palma it does not add new infections and remains at 580 accumulated and seven active; El Hierro reported two positives, so it has 384 accumulated and 12 assets; while La Gomera, with no new positives, has 251 accumulated and three assets.
The total number of accumulated cases in the Islands is 61,990 with 3,913 active. So far 57,288 people have overcome the disease in the Archipelago after 111 canaries were discharged. The death toll in the Islands reaches 789 people. The islands with the most deaths is Tenerife, with 439, followed by Gran Canaria, with 276.
In hospitals in the region, 220 people remain admitted after being infected with coronavirus, of which 28 are in an Intensive Care Unit (ICU) and 192 on the floor, according to the latest data published by the Ministry of Health. This figure represents 20 more hospitalized than there were two weeks ago and one less than a month ago. ICU patients are up by three people compared to two weeks ago and down by two compared to a month ago. By islands, with 177 people hospitalized (23 in the ICU and 154 in the ward), Tenerife is the one with the most coronavirus patients in hospitals. Gran Canaria follows, with 37 patients on the ward and five in intensive care. In Lanzarote there is only one infected person who has required hospitalization and is admitted to the ward. The rest of the islands do not have hospitalized people.
Since the beginning of the pandemic, the Canary Islands Health Service (SCS) has carried out 1,221,600 PCR (polymerase chain reaction) in the Islands, of which 3,256 correspond to Friday. Of the set of tests carried out in the Canary Islands, 63,721 were positive, which represents 5.21%.