"The important thing is not to reveal the identity of a rapist because the country is full of rapists"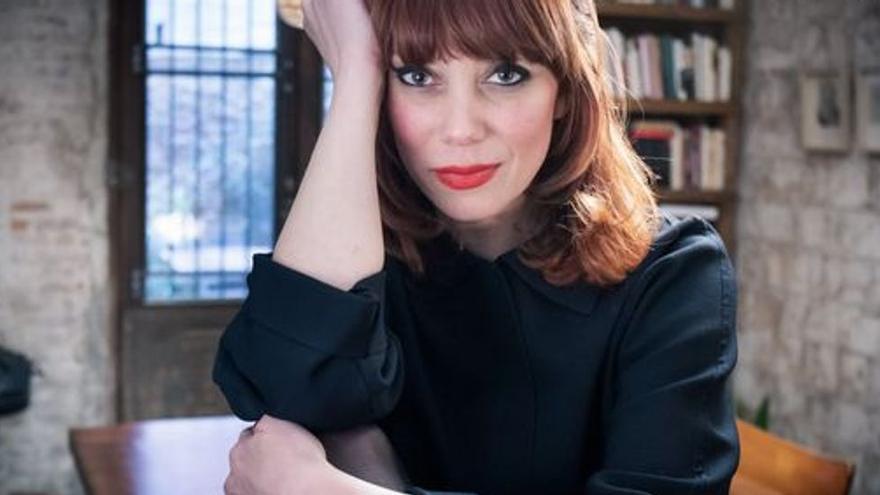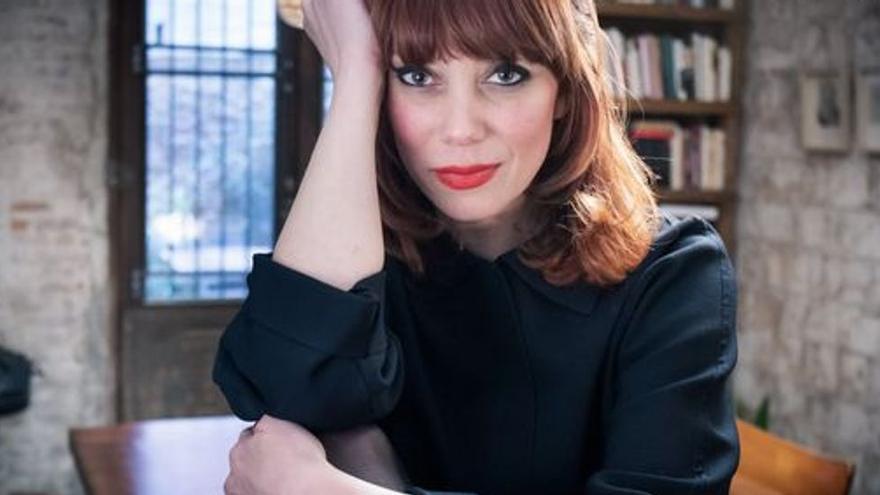 -He says it's a novel. But anyone who knows her trajectory will believe that everything that happens to the narrator has happened to Paula Bonet. Her name is the same, she is a painter, studies Fine Arts in Valencia, escapes to Chile, had spontaneous abortions … And she lives with Sinnombre, who controls and assaults her, goes out with the Little Man, a painting teacher twice her age and He manipulates her, and is raped for a "national poetry prize."
-They are not my memories. It is a novel because there is a lot of fiction but there is part of an autobiography. I do not rely on fiction, it would be naive, but I need fiction to explain it. But the parts of abuse were already in '… The End', there were already toxic people covered by a system that allowed abuse to be exercised without anything happening. Now it is very surprising that so many things are being uncovered, but everyone knew what was happening. They were equally transparent, elusive abuses. In '… The End' I was screaming! I explained things that hurt a lot using an attractive packaging as a speaker, so that it would reach a large audience. It was sold a lot but I think it was not read because it was described only as a beautiful book, with beautiful images.
-That is why in 'The Anguilla', although painting is very present, does it dispense with the illustrations that have populated all its books and only use the word?
– Here I am much harder with the words, although I use a poetic tone. In '… The End' I was trying to say, 'look: this person is abusing'. And as in 'The Anguilla', many times he narrated real events. It has been a hard two years of work. But the content does much more than try to order itself within me. To write it I needed the calm, serenity and temperance that I have now. Because I speak of very painful things, of losses, of the death of loved ones, of the body of women as the battlefield of patriarchy. I wanted the message of the novel to arrive with all the forcefulness possible and for literature to be present in it from all angles, because writing is the art where I have found refuge and relief. I want to name Claudio López Lamadrid [director editorial de Penguin Random House que le publicó 'Roedores…', fallecido hace dos años]. He told me: 'Stop painting the words, your words have their own entity'.
-Is the message of 'The Eel' for the Harvey Weinsteins of the world?
-It's the one about why do you always impose your unique speech on me? Why, since I was a child, do you promise me that I will have the same options as my brother or my cousins, that at university I will receive the same treatment as my classmates, but when you go out to work you see that everything is a lie? There are very few women in positions of power and those who do have masculinized power. Why do I charge less for the same job? Why is it that as an illustrator and painter I am required three times more than my colleagues? Why in a round table they are asked directly about their work and with me they always preface that if I am beautiful? Why are they touching my leg? Those things are undermining you.
Shame and responsibility are with the abuser
-From there telling it now, making a #Metoo?
-In the end you have to explode so that everyone understands what is happening. And if for that you have to stand in front of it so that the windows rain on you, then yes. I don't care about me, what matters to me is my niece, her safety. In my workshop at La Madriguera my students are women and 99% have very serious abuse stories. In 'La Anguila' there are also their voices.
-Do you want abusers and rapists to be portrayed?
-You should read more texts written by women to open your eyes. They make you feel ashamed for having an abortion, they make you feel guilty because a man twice your age and infatuated with your body rapes you, and surely many men who have done the same are not aware of what they have done. When a woman makes it public, she is exposed to being doubly victimized and being the object of ridicule and shame. But the shame and responsibility are on the abuser.
– Years have passed since the violation by that "national poetry prize." It doesn't say names but there are clues. Are you not afraid of being asked directly who you are?
-It is a novel … If I had wanted to report a rape … There is a firm intention not to reveal names. The important thing about this novel is not the identity of a rapist because this country is full of rapists. The important thing is the novel, the literary quality and that it serves in the long run, that it is not a finger accusing a person who is alive. My goal is not to destroy anyone's life. Asia Argento said: 'You already know who you are.' I don't need to say anyone's name, it won't make me feel better. If someone wants to go further, there he or she. I gave it to my lawyer to read because I did not want there to be anything that could be decontextualized or thrown against the work or the author. I am calm.
I have gone to live in my partner's apartment, I carry pepper spray in my bag and I sleep with a panic button
-In September she denounced on Twitter that a stalker had been threatening her for a year by sending her 'emails' and eels cut into pieces on behalf of "the rapist".
– I cannot speak of the subject because it would harm me at a legal level. I can only say that I have put my apartment up for sale, I have changed my workshop to one that has a parking lot next to it, that I have gone to live in my partner's apartment, that I carry pepper spray in my bag and I sleep with a panic button … That is why this book, because we cannot allow these things to modify our lives and for them to remain so calm.
-The Sinnombre, the Little Man, the rapist. What advice would you give to alert potential victims?
-I had a classmate who told me and I didn't know how to listen to her. And there were obvious things. But the system is established from the same lexicon, or from the movies, which place us like a wrapper and are full of gratuitous scenes where women's bodies are used and it is the man who makes the decisions. There are few stories that show gender equality and make children understand that things should not be this way. The problem is that we normalize these relationships of abuse of power. In the case of the Little Man, there is the oldest age and the best economic position and that as a teacher he decides on your academic record. The system itself and the environment allow this to happen and feed it. They are very sinister characters who behave like this with their students and know the power they have over someone like you, who wants to be like him. And for a long time they have been applauded while the women who are victims end up insulted as sluts and sluts.
We have been educated to know how their desire works when we don't know anything about our own.
-Does you say on Twitter that 'The eel' is "a man putting his fingers where he shouldn't be"?
-I had a story that it was meat that was throbbing and that no matter how much I wanted to, I couldn't grasp it. I identified it with that mysterious animal that for centuries it was not known if it was a reptile or a fish, or how it reproduced. Then you know that they cross the Atlantic, that they are going to die in America, that they mutate and in the last mutation they generate the reproductive organs and I saw what this novel was: mutations and the link with motherhood and death, life and destruction. My editor told me that the eel was me. Because it was hard for me to get caught. Because they caught me very young and they hurt me a lot, they destroyed me. They made me believe that the relationship was that.
-Death is very present. That of grandparents, through their love letters, real and invented, but also that of unborn children. Go back to 'Rodents'.
-In 'Rodents' it was a blow on the table. Say 'this happens'. In 'The Anguilla' I wanted to develop it. It involved facing my grandmother's abortion, my voluntary abortion, and my two miscarriages. I realized that he was talking about women's bodies as the battlefield of patriarchy, of these subtle aggressions, those that are in language, in family relationships … It is they, their desires, who decide how we should be. We are always aware of how to dress to please them but that causes conflicts with the body itself. We have been educated to know how their desire works when we don't know anything about our own. Everything must change and I think we are succeeding.