The importance of collection companies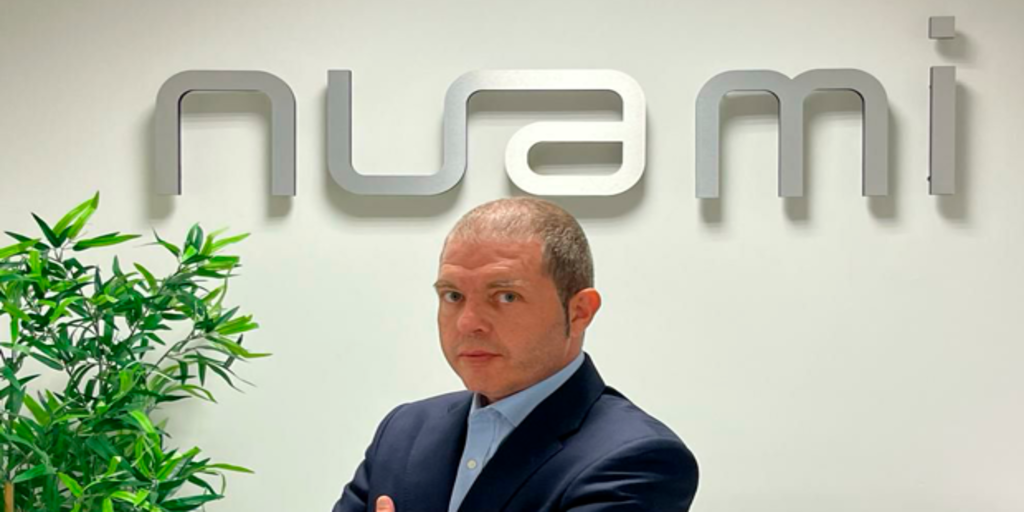 Updated:
Keep

Many people wonder if collection companies are legal and if personal data can be transferred to third parties. The answer is yes and even more: this is an activity that exists since exchange relations exist between the members of a society.
The creditor's right to collect his debt is set forth in articles 1096 and 1101 of the Civil Code. Article 1096 recognizes the possibility of the creditor to "compel", that is to say, "compel" the debtor to make the delivery. And article 1101 recognizes the right to do it judicially or extrajudicially, which is usually the first route that is chosen because it is much cheaper.
The Organic Law on Data Protection understands that in cases of debt collection, the transfer of data to third parties is lawful, always within limits, set out in the General Law for the Defense of Consumers and Users 1/2007. It is summarized in that the rights of debtors must be respected at all times to their personal and family privacy, their honor and their image. They are fundamental rights that are in article 8 of the Constitution, which also proclaims the right of each citizen to obtain the means for their best defense.
For that better defense, it is essential to have all the information about the debt that is claimed, for which in turn it is necessary to claim that information, especially if the contracts are verbal.
A collection company does the job of intermediary, between the consumer who owes an amount and a creditor company, to which it is owed. For this reason, it is essential to bear in mind that, in the absence of regulation in the sector, professionalism and ethical management are key in any negotiation.
We have spoken with some of these companies to learn more about their operation and the new management models.
Nuami Legal Services is a company dedicated to
debt management, both through friendly and judicial channels. Its potential clients are credit institutions, banks, finance companies, service companies, telecommunications and any company in which debt can be generated on a recurring basis.
They tell us that in their daily effort they are inculcating a different recovery philosophy, based on building bridges and not barriers. The client, because a person who has a debt is his client, deserves the best possible treatment and it is necessary to provide him with information, alternatives, payment plans, payment gateway, omnichannel so that he can contact them in the way he prefers or is more convenient for him. comfortable.
"The customer experience is our motto and it is defined as a management model in which the negotiation with the customer is done with respect and we want our customers to feel cared for in a polite way. Our goal, if a client finds himself in a situation of default in the future and has to negotiate with a collection company, is that he chooses NUAMI based on previous experience », explains Irune Jimeno.
Collection companies have not enjoyed much popularity over time, but it is important to explain that they are necessary, since they put many millions of € back into working capital to which we all go to finance ourselves when we need it.
The risk of delinquency for a company depends on many factors, such as its size or turnover. In the crisis that our country has experienced in recent years, the problem is aggravated when considering the rise in delinquencies, the limited access to credit that currently exists in Spain and the impact of defaults, which affects the financial stability of many SMEs. Today 13% of companies with unpaid debts run the risk of closure.
In this sense, the collection companies are of great need and importance for our business fabric, since the time and resources savings they offer are incalculable.
Another company specialized in comprehensive debt management, this time focused on legal proceedings, is Asemar, which was born in 2015 with the vocation of providing high demand services for
optimize legal operations.
In just five years the company has become one of the leading companies in the sector. With more than 80 advisors on staff and more than 250 collaborators throughout the national territory, Asemar has participated in more than 1,000 bankruptcies, filed more than 350,000 lawsuits and with more than six million indexed documents.
Its main differential value is its extensive knowledge of the business and a management model based on innovation and technology. All this with a legaltech approach that allows them to optimize the management of legal services, improve client processes and adapt, technologically, to the needs of society by digitizing legal practice.
It currently has four business verticals - bankruptcy, litigation, judicial auctions and Oportunalia, a mortgage loan marketplace - with the aim of gaining efficiency and reducing the times and costs of each operation.
The company provides comprehensive debt management and bankruptcy settlement services, purchase of credit portfolios, solicitor services, judicial indexation or legal advice. All this from the hand of different digital platforms that allow streamlining the management of judicial procedures and notifications.
His motto: we look to the future by innovating, creating value and providing solutions.
There are several important reasons to go to a collection company if we find ourselves in the difficult situation of having significant defaults that affect our stability and that of our business.
For starters, there is the cost savings. Facing material and personal expenses to try to collect a debt makes the financial balance even more difficult. On the other hand, a specialized company performs all the procedures in the most optimal way and in many cases they charge a percentage of the debt when it is collected.
On the other hand, there is comfort. The effort to pursue debtors creates personal wear and tear, in addition to wasted time, on professionals who should dedicate that time and effort to improve their business.
To know a little more about the inner workings of a
recovery company, we have spoken with Fernando Geijo Mora, CEO of Gestimed, a company with a presence throughout the peninsular territory and a long history in the sector.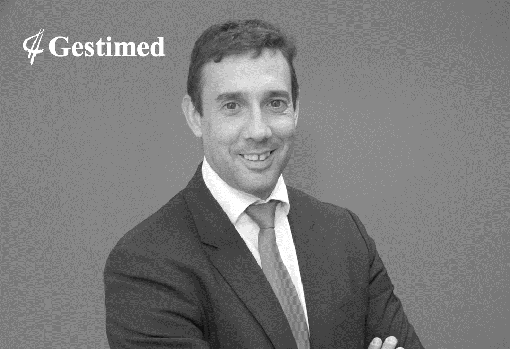 -Fernando, how long have you been in the sector and what is your origin?
-In Gestimed we have been a servicer in the sector for more than 25 years. Our mission has the firm intention of being a benchmark in the financial and real estate world, helping our clients with specialized services and providing them with customized solutions that generate clear added value. We have independent, specialized and consolidated Business Areas from where we provide numerous Real Estate, Real Asset Management, Servicing & BPO, Collections, Law Firm and Attorney services.
-What are the fundamental services that you offer in the Recovery area?
-Gestimed offers its clients the possibility of outsourcing debt recovery processes, offering a comprehensive service in order to help them maximize debt recovery, providing the added value of our experience in management, process optimization, efficiency in the management and execution of NPLs, recovery of secured and unsecured debt, and location of the debtor. We take care of the recovery procedure from start to finish, making both the extrajudicial and judicial claim, guaranteeing complete monitoring throughout the process.
-Tell us a bit about the profile of your clients.
-Currently our client portfolio is made up of prestigious Investment Funds, Large Asset Managers, Family Office, Socimis and national and international Financial Entities to which we provide numerous services through our business areas, thus covering all the needs of our customers.
-What do you consider that makes you unique or special?
-The quality of service, our adaptability to customer needs, our excellence in management and the application of new technologies and artificial intelligence systems are the key factors of our experience and management, ensuring both the reputational risk of our customers , such as the moral integrity of the debtors.
Regarding the ethics and professionalism of collection management, there is a frame of reference to which many companies adhere. ANGECO, the National Association of Collection Management Entities, which groups together companies whose purpose is to provide management services for unpaid collections, through amicable or judicial channels.
ANGECO has published a series of rules of conduct, both towards debtors and clients, which are assimilated to the European code of conduct of FENCA.
Let's take as an example one of the companies belonging to this Association. BJS Legal Services was created by a group of businessmen, economists, fiscalists, lawyers and Credit Managers, who provide a complete vision of the procedures of
credit management, accompanying its clients in all phases of the active credit cycle.
At BJS Legal Services they make available to their clients a single interlocutor and a specialized team dedicated to each client. We have contacted them to tell us more about how they do their work.
-Tell us about the company, how was it born?
-BJS Legal Services is a Spanish company based in Barcelona. We are specialists in the management of the active credit cycle. The project was born with the idea of ​​helping SMEs and large companies to manage their defaults, improve their cash flow and allow our clients to dedicate themselves to their core business.
-What are the fundamental services that you offer?
-At BJS we offer a wide range of possibilities. Our goal is to be able to help our clients at any point in the cycle, where necessary: ​​from the moment of issuance of the invoice (as prevention of non-payment), to the management of legal claims, through friendly management. The goal is the recovery of the outstanding amount and for this we look for the best solutions between buyers and sellers.
-How are the people and companies that turn to you like?
-Our clients can be SMEs and freelancers who need help to control their defaults, or large companies with higher volumes in sectors such as utilities, banking, services, NPL, financial ... We adapt to the reality of today's society and its market and we seek conflict resolution with our omnichannel tools.
-To finish, tell us what is your added value as a company.
The professional team behind BJS is the fundamental pillar of our society. Their commitment allows us to get involved in clients' cases as if they were ours, working with specialized teams for each client and with individualized team leaders. In addition, the fact of being members of ANGECO (National Association of Collection Management Entities) is a guarantee of professionalism and compliance with regulations.