The immersive Van Gogh exhibition arrives in the Canary Islands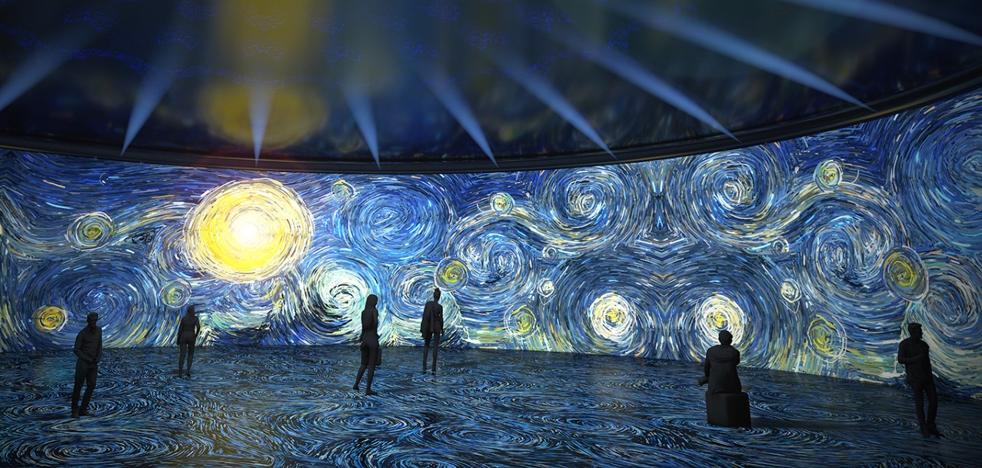 It can be visited from August 20 to October 8 at INFECAR, every day of the week
The city of Las Palmas de Gran Canaria hosts, from August 20, the first immersive exhibition that visits the Canary Islands,
Van Gogh's World. A new exhibition concept that gives a blow to the multisensory proposals known to date and that is currently sweeping Santander [prolongando un mes más su estancia en tierras cántabras] after triumphing, also, in Barcelona. The exhibition has been visited, to date, by
more than 150,000 spectators.
Away from conventional multisensory exhibitions, the Canarian capital welcomes an unprecedented concept in the immersive world with this bet that presents all the paintings of the Dutch genius as part of history,
a first person account the result of a detailed study of the life and work of the painter. Infecar welcomes the most intimate Van Gogh, with spectacular technology that mixes sensitivity and spectacle like never before.
With the official sponsorship of the City Council of Las Palmas de Gran Canaria and the production of the Spanish company Nomad Art, this avant-garde unprecedented transversal project, configured
with artificial intelligence tools, will remain open to the public until October 8. The expo can be visited every day of the week, from nine in the morning to nine at night.
Tickets to attend the exhibition can be purchased in advance on the website
www.vangogh.es, which is already activated. This versatile contemporary experience on a classic, such as the mythical author of Los Girasoles, has just extended its stay in Santander for another month by selling out the available tickets until its scheduled closing date.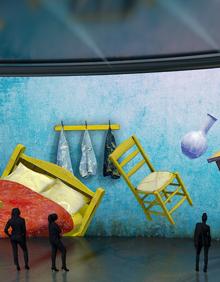 A mixture of intimacy and spectacle

Alejandra Soto, director of the exhibition, considers that "with this advanced initiative, we have managed to unite two concepts that seemed incompatible: intimacy, presenting the most emotional Van Gogh to date, with the spectacular nature of a large-scale show that exhibits up to the most recondite of his brushstrokes».
"These kinds of exhibitions," he adds, "
they are a claim for younger audiences, who feel more identified with screens than with canvases, and for this reason we have considered this work as a very serious responsibility. At Nomad Art we have created an experience that reveals to the visitor the person and character of Van Gogh, stirring emotions through the beauty of his work and his own story».
The exhibition also has
an introductory zone, entertaining and educational, with screens containing little-known information about the life and work of the immortal artist from the Netherlands.
«We present», indicates Soto, «a gigantic panoramic audiovisual that introduces three-dimensionality, artificial intelligence and the most daring simulations, combining them with touch, smell, original music and first-person narration. All of that in the 360 ​​environment, truly recreating Van Gogh's comprehensive and inclusive world."