The IMF warns that the US trade war and China begins to "slow down" the global economy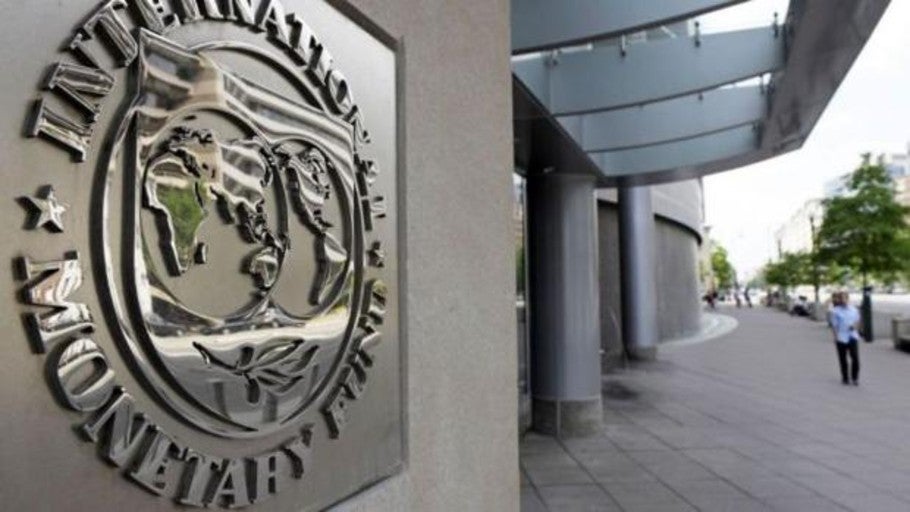 MadridUpdated:
The International Monetary Fund (IMF) warned today that the trade war between the country and China has gone from being a threat to "slow down" the dynamism of the global economy, which is evolving at a "relatively slow" pace.
« In the past we said that commercial tensions constituted a threat; What we say now is that they are not only a threat, but that they are beginning to slow down the dynamism of the world economy, "said IMF spokesman Gerry Rice at a press conference at the Fund's headquarters in Washington.
In its latest estimates on the possible impact of tariffs imposed mutually between the US. and China, the IMF calculated that the trade war could reduce world GDP by 0.8% in 2020 and cause additional losses in the following years.
Asked about the evolution of the economy, Rice acknowledged that the pace of world activity "remains relatively slow", mainly caused by the increase in trade and geopolitical tensions that "have resulted in an increase in uncertainty."
"That has negative repercussions in the field of business and in world trade," he explained.
The Fund will announce its new projections of the economies at its next Annual Assembly together with the World Bank (WB), which will be held from October 12 to 14 in Washington.
In his latest Global Economic Outlook report presented in July in Santiago, Chile, the IMF also reduced its global growth forecasts by 2019 by one tenth, up to 3.2%, due to international tensions and, more specifically, to the commercial war between Beijing and Washington.
On September 1, the United States fulfilled its promised rise in levies on Chinese imports and imposed a 15% tariff, five percentage points more than what it had initially announced, to Chinese imports worth 112,000 million dollars .
These tariffs affect Chinese goods such as clothing, footwear and school supplies, but also foods such as condensed milk, cheeses, vegetables and fruit, or gadgets such as sewing machines.
That same day, China launched tariffs of between 5 and 10% for US products valued at $ 75 billion, in response to the Washington coup.
Last morning, both countries announced a delay in the imposition of the next tariffs already announced, which seems an attempt to cool the tension at their negotiating appointment in early October.
Trade tensions between the two largest world economies, unleashed after Trump's arrival at the White House in 2017, go beyond bilateral relations and have profound global consequences.
. (tagsToTranslate) slowdown (t) commercial war (t)



Source link