The IMF warns that the economy will suffer this year the biggest recession since the Great Depression of 1929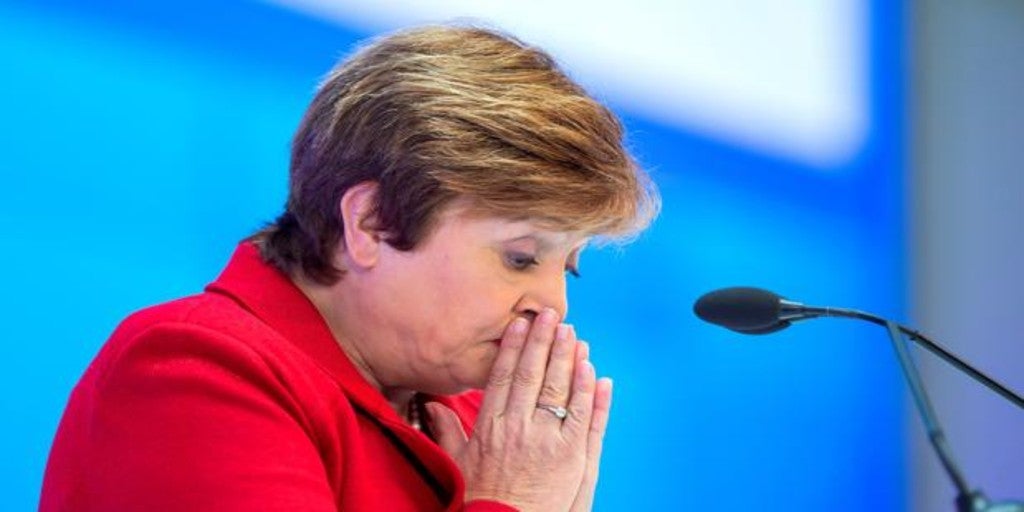 Madrid
Updated:
save

Although it is not yet clear what the specific impact of the coronavirus pandemic will be on the global economy, no one doubts that it will be of great magnitude. The International Monetary Fund (IMF), for example, predicts that the health crisis will provoke "the worst economic consequences" since the Great Depression that took place in the 1930s, after the stock market crash of 1929. "We are facing a crisis like no other . The Covid-19 has altered our social order and our economy at the speed of light and on a scale that we have never known in our lives, "warned the managing director of the institution, the Bulgarian Kristalina Georgieva.
The agency had already predicted a few weeks ago that the recession would be equal to or worse than the last financial crisis in 2008. Now it seems even more pessimistic. The IMF will publish next week its new economic perspectives when it presents its biannual report "World Economic Outlook", and today it has announced that the correction will be profoundly negative.
"We still face extraordinary uncertainty about the depth and duration of this crisis. However, it is already clear that global growth will be negative in 2020, as will be reflected in our prospects for the world economy next week. In fact, we anticipate the worst economic consequences since the Great Depression, "Georgieva said in a speech delivered in Washington prior to next week's Spring Meetings, which will take place telematically.
Just three months ago, the IMF expected close to 160 countries worldwide to register growth in per capita income in 2020, while now it estimates that 170 states will register a contraction in that data. This will make the global economy, which was expected to grow above 3% this year before the pandemic, hopelessly go into recession in 2020. The unknown is the concrete magnitude of this collapse in economic activity.
"We must bring together the determination of all (individuals, governments, businesses, community leaders and international organizations) to act decisively and together to protect lives and livelihoods. These are the times for which the IMF was created: we are here to launch the strength of the global community, so that we can protect the most vulnerable and revitalize the economy, "said Georgieva, who also detailed that since As the health crisis began, countries around the world have approved tax measures worth eight trillion dollars (7.36 trillion euros).