The images of the filming of 'the Witcher 2' reveal the costumes of Ciri and Yennefer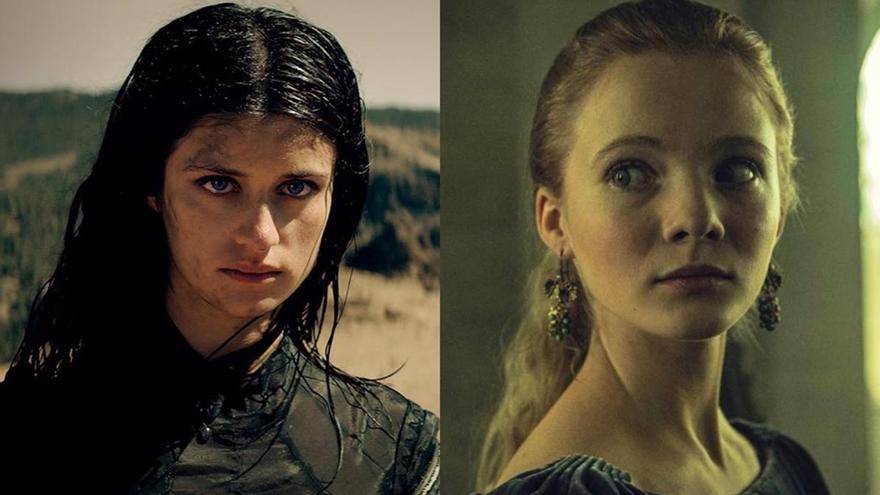 The 2nd season of 'The Witcher' continues his filming with Henry cavill as Geralt de Rivia at the helm. But when he returns he will not be alone, because he will be accompanied by his two co-stars, the sorceress Yennefer (Anya Chalotra) and Ciri (Freya allan), who, like the titular Warlock, will also be sporting new outfits.
A few days ago, the first photos of Cavill as Geralt of Rivia in his new armor were revealed, which many fans ridiculed by comparing it to George Clooney's Batman and his 'bat nipples'. Now, a new wave of photos published by Just Jared, show the two female protagonists together riding horses with new and elegant clothes.
The leaked images show Chalotra, who plays Yennefer, using her mobile phone between scenes. It can be appreciated an elegant black dress with silver filigree, characteristic of the magical order to which it belongs.
In Ciri's case, her clothes are more similar to those of a hunter, being more comfortable for long trips and to face the dangers that she will surely face on her trip, and that will also serve her to go unnoticed and hide your true identity.
Although Yennefer and Ciri never met in Season 1, the new images suggest that they will make much of their journey through the new episodes together. It could even mean that the sorceress has taken the princess as her disciple, to help her control her own magic.
The 2nd season of 'The Witcher' It does not yet have a scheduled release date on Netflix.