The III Island Youth Fair will train a thousand students for the future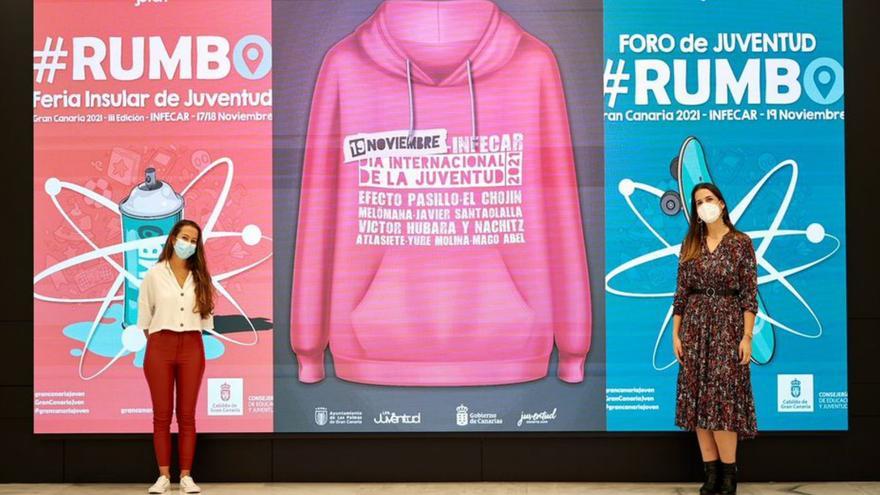 The third edition of the Insular Youth Fair and the parallel events organized by the Ministry of Education and Youth of the Cabildo de Gran Canaria, will bring together from 17 to 19 November at the Canary Islands Fair Institution, Infecar, about two thousand young people coming from a score of centers throughout the island and who will be trained in skills for the future. An event that has the collaboration of the General Directorate of Youth of the Government of the Canary Islands and the Youth Council of the City Council of Las Palmas de Gran Canaria, with information stands, talks, workshops, thematic and leisure spaces, among many other informative activities , cultural and social. In addition to healthy fun and spaces for daily use, where the monitors will provide the boys and girls with tools that allow them to solve those situations that they will encounter on a day-to-day basis. From notions of design and sewing, domestic electricity, cooking or basic plumbing, to bureaucratic procedures such as a job application, housing or documentation request. It will be prior free registration through the website www.grancanariajoven.es.
"What we want to offer young people is a space that is both informative and educational and with healthy leisure activities," explained Olaia Morán, island councilor for Education and Youth. Who detailed that attendees will be able to find "from information stands of town halls, associations and universities, to workshops on skills and abilities that will be very useful to face the day to day." Likewise, Morán stressed that "it is very important that administrations bring this type of information to young people and that they know the options they have to access the labor market."
Carla Campoamor, Councilor for Youth of the City Council of Las Palmas de Gran Canaria explained that «for our municipality it is an honor to host these events aimed at young people from all over the island and where they will be able to enjoy, that they deserve it, after having passed a very complicated year ».