The IGN recalls, the volcanic cone reconfigures itself every day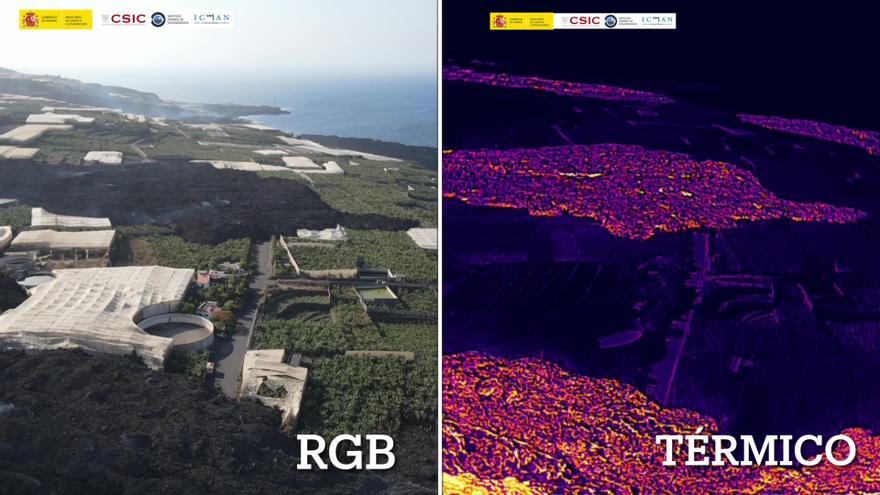 The last of these most visible reconfigurations took place this Wednesday, Carmen López said before the meeting of the scientific committee of the Canary Islands Volcanic Emergency Plan (Pevolca), which will address the eruptive process that began on September 19 in the Cumbre Vieja system, in El Paso (La Palma).
It has also referred Carmen Lopez to the deformation of the soil in 10 centimeters that was detected two days ago, and that has been associated with the dynamics of the process.
López has indicated that this deformation has been "very small and local" and it is an episode that has practically subsided.
Three solidarity notaries in La Palma will attend to those affected by the volcano
The deans of the notarial colleges of the Canary Islands, Catalonia and Valencia Three temporary notaries will open to attend free of charge to those affected by the eruption of the La Palma volcano in the offices of the municipalities of El Paso, Los Llanos de Aridane and Tazacorte.
"As of November 2, each of us will be in charge of a notary's office and will establish a rotation shift so that this service is continuous," said Alfonso Cavallé, dean of the Notarial College of the Canary Islands.
"Many properties have been erased by the volcano. Some had their public deeds, of which a copy can be obtained, but of others there were only 'children' and private documentation, which will provide them with means to justify ownership or existence of other rights ", has declared the dean of the College of the Canary Islands.
The notaries will try to find a solution to the different problems of those affected by the volcano.
"With this initiative we intend to give agility to help La Palma trees that have been affected by providing free advice, adapted to each case, and helping them, promptly and transparently, to obtain the necessary documentary evidence that allows them to prove their rights and access the aid, compensation or fair prices ", said Cavallé.
The documents that the notaries authorize, free of charge, will be incorporated into a special protocol.
These books and other documents, once their authorization is completed, will be deposited in the general protocol file of the Los Llanos de Aridane district, the note indicates.
Notaries will have the financial and technological help of the General Council of Notaries for their duties.