The iconic eyes of the Afghan girl photographed in the 80s arrive in Madrid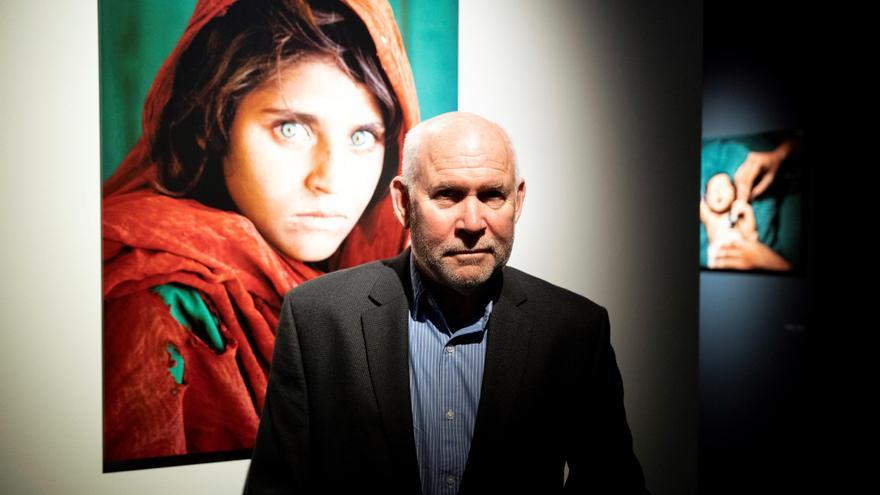 The American Photojournalist Steve McCurry has presented this Wednesday, November 19, its new exhibition in Madrid, 'ICONS', a compilation of the best photographic moments of the photographer's career. Among them is the iconic image of the Afghan girl Sharbat Ghula in 1984, and that was the cover of the magazine National Geographic in 1985.
"I am grateful for what that image has given me. That it has been valued, and that it has been valued by the protagonist herself, and that she has said that this was an important photograph that was a benefit for Afghanistan. I also appreciate that people see it and think about the resilience and strength of the Afghan people, who knew how to resist against the destruction of a people, "he said during the presentation of the exhibition.
'ICONS' is McCurry's first exhibition in Spain and has more than 100 large photographs. It can be visited until February 13 at the Official College of Architects of Madrid (COAM). "The work that is reflected goes back 30 years and shows my travels to different parts of the world. Most of the people seen in the portraits are people I have met on the street, who caught my attention because of their appearance or by their presence, and I have simply limited myself to asking them for permission to photograph them, "he said.
Rafael Giménez, director of Sold Out, promoter of 'ICONS', has assured that visiting these photographs represent "a journey through the five continents at a time when travel restrictions are so great". "This is a fantastic trip for visitors who come to Madrid to travel around the world with some of the most iconic photographs that have been taken in recent years," he stressed.
Meanwhile, for the curator of the exhibition, Biba Giachetti, it is a "great mix" of many countries and many situations, from many periods of McCurry's life, in that sense she has stated that "they love to mix." In addition, he stressed that they are portraits of people who "are looking and establish a direct dialogue with the observer".
"As we go through the exhibition there is a great mix of themes, but they are always treated with great respect. Some of these situations are more dramatic, others are more poetic, and there is also a part dedicated to war", explained Giachetti .
Likewise, the curator has clarified that it is not a matter of "understanding what the photographs tell, but rather the feelings that the public experiences with them."