The ICHH launches a temporary donation point in the Gran Canaria municipality of Agüimes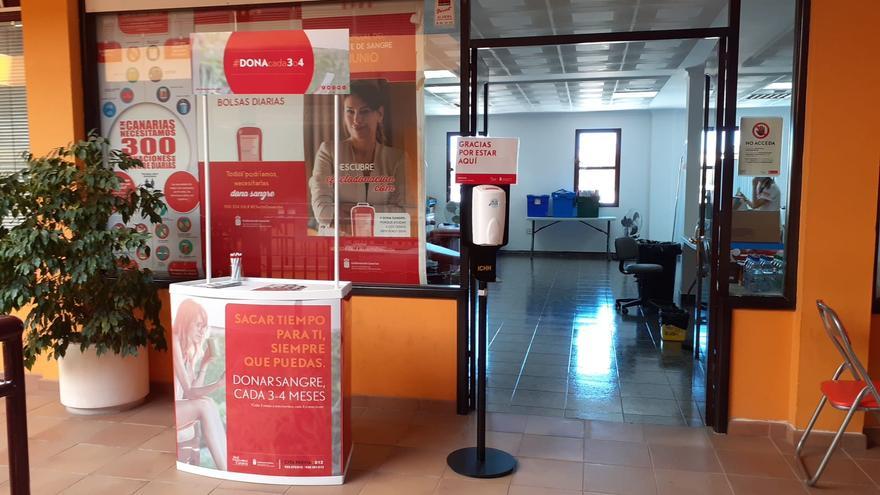 The Canarian Institute of Hemodonation and Hemotherapy (ICHH), attached to the Ministry of Health of the Government of the Canary Islands, will have a temporary extraction point operating in the La Zafra shopping center, on Ansite avenue, number 113, in the Cruce de Arinaga -Agüimes-. This campaign will begin next Tuesday, May 25, and will run until June 17.
People who wish to donate blood can do so from Monday to Friday between 9:00 a.m. and 1:45 p.m. and from 4:00 p.m. to 8:45 p.m., with the exception of the first day, which will start at 9.45 a.m. and the last day of the campaign that will end at 8.15 p.m. hours.
In order to carry out this altruistic act, it is necessary to request an appointment by calling 012 or 928 301 012, from Monday to Friday from 10:00 a.m. to 8:00 p.m. or by filling in the form published on the front page of the web donation effect.com. Before going to donate, it is advisable to review the information published on this same web page in the Information and Protocol tabs, to become familiar with the established security measures.
The basic requirements to donate blood are to be in good general health, be between 18 and 65 years of age, weigh more than 50 kilos and, in the case of women, not be pregnant. In addition, in the current circumstances, it is necessary to meet some additional requirements such as: not presenting cough or respiratory symptoms, not having been diagnosed or having been in contact with people affected by Covid19 and not having traveled outside the Canary Islands in the last 14 days.
Before going to donate, you can answer this self-assessment questionnaire to see if you can donate blood: https://efectodonacion.com/test-para-averiguar-si- tú-donar-blood /
Permanent extraction points in Gran Canaria. Regarding the fixed points of blood extraction, the ICHH makes its headquarters available to the population in the street at Alfonso XIII, number 4, in the capital of Gran Canaria, from Monday to Friday from 8.15 a.m. to 2.45 p.m. and from 3.15 p.m. to 9.30 p.m. . You can also go, in general and without an appointment, to other fixed points of the Canarian Transfusion Network such as Canary Islands Maternal-Infant University Hospital Monday to Friday from 10:00 to 13:30; the University Hospital of Gran Canaria Doctor Negrín Monday to Friday from 8.30 a.m. to 1.30 p.m. and from 2 p.m. to 7.30 p.m. and the Hospital Universitario Insular de Gran Canaria, where you can donate from Monday to Friday from 10 a.m. to 2 p.m.