The ICHH invites you to donate platelets after the Christmas holidays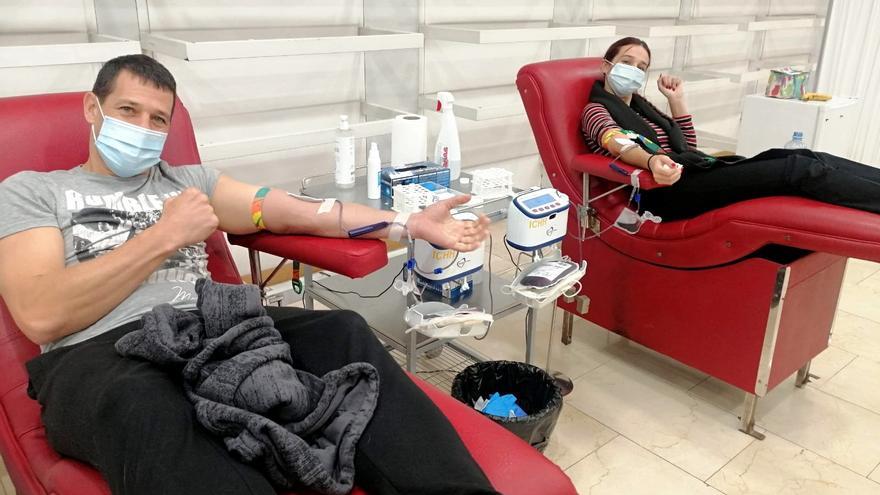 He Canary Islands Institute of Hemodonation and Hemotherapy (ICHH), dependent on the Ministry of Health of the Government of the Canary Islands, has invited to donate platelets, since in times in which the number of blood donations decreases as it traditionally occurs in the Christmas holidays, the needs of platelets in hospital centers increase .
In this sense, he explains that platelets are used in many hospital procedures, such as the treatment of hematological, oncological, leukemia patients or in certain transplants, being their peculiarity that they expire in just seven days, so continuous and frequent donations are needed to maintain stock, as reported by the regional government in a press release.
Regarding the obtaining of platelets, they point out that they can be obtained from a whole blood donation or from a selective donation of platelets by apheresis. He adds that in a conventional blood donation, donated blood is divided into three components, such as red blood cells, plasma and platelets, although a minimum of five blood donations are needed to get a platelet concentrate (pool).
Likewise, he pointed out that in a selective donation of platelets by apheresis a quantity of platelets is obtained five times greater than in a donation of whole blood, in addition to being an "excellent quality", hence they emphasize that it is "so necessary exclusive donors platelets ".
Regarding the peculiarities of donating platelets by apheresis in relation to conventional blood, they state that it is a procedure in which whole blood is extracted, centrifuged, platelets are separated and the rest of the blood components are returned to the Body.
In this way, continuous extraction and return cycles are used in which a single route is used (a single arm) and last between 45 and 60 minutes. They add that the recovery of platelets "is much faster" than in a whole blood donation, in just 15 days they fully recover, hence it is possible to donate again after that time.
However, as a general rule, the ICHH summons platelet donors once a month, so platelets can be donated up to 24 times a year.
Requirements
Regarding the requirements to donate platelets, they remain the same as for donating blood, such as good general health, be between 18 and 65 years old and, in the case of women, not be pregnant. In addition, it is valued that height and weight (minimum 50 kg) are not in the lower margin, since a low total blood volume could condition excessively long procedures.
Likewise, they point out that although it is not essential, to donate platelets it is advisable to have donated blood at least two or three times, so that the medical team can assess the platelet count in the previous blood counts (it must be greater than 200,000-250,000) and determine if the donor has a good venous access route.
They also indicate that despite the differences between one procedure and another, "it is always easier and more comfortable" if the subject has already had previous experiences with donation and knows the process.
People interested in donating platelets in the Canary Islands can call toll free 900 234 061, being able to donate in the case of the island of Tenerife at the fixed donation points, at the Provincial Bank of Santa Cruz de Tenerife (C / Méndez, 14, Santa Cruz de Tenerife) and at the San Health Center Isidro in Granadilla de Abona (C / Arguayoda, 2).
In addition, platelets can be donated in the extraction units of the Canarian Transfusion Network in the island's hospitals, the Canarias University Hospital (La Laguna) and the Nuestra Señora de la Candelaria University Hospital (Santa Cruz de Tenerife).
As for Gran Canaria, platelets can be donated at the Provincial Bank of Las Palmas (C / Alfonso XIII, 4, Las Palmas de Gran Canaria) and at fixed points of the Canarian Transfusion Network, the Doctor Negrín University Hospital of Gran Canaria and in the Maternal and Child Insular University Hospital Complex.