The ICHH and the General Alemán Ramírez Base collaborate with the donation of blood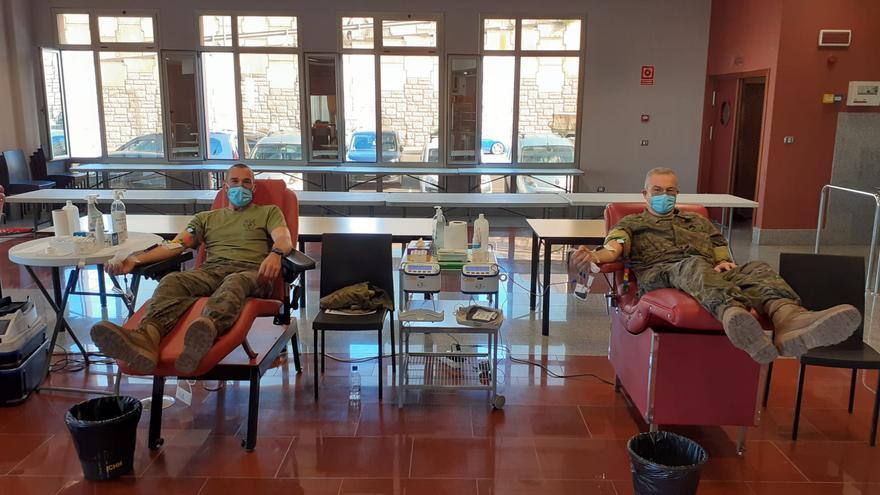 The Canary Institute of Hemodonation and Hemotherapy (ICHH), dependent on the Ministry of Health of the Government of the Canary Islands, and the Canary Islands XVI Brigade assigned to the General Alemán Ramírez Base this week they collaborate in a collection directed to the members of this base located in Las Palmas de Gran Canaria.
Military personnel who wish to donate blood can do so inside their facilities from Monday to Friday from 8:45 a.m. to 2:00 p.m.
This is the first campaign of this year 2021, which is part of the agreement renewed annually by the ICHH and the Ministry of Defence and that enables the organization of up to three visits a year to the different military installations in the Archipelago, in order to promote blood donation and apheresis among the members of this group.
Requirements for donation
The basic requirements to donate blood are to be in good general health, be between 18 and 65 years old, weigh more than 50 kg and, in the case of women, not be pregnant.
In addition, in the current circumstances it is necessary to meet some additional requirements such as: not having cough or respiratory symptoms, not having been diagnosed or having been in contact with people affected by the COVID-19 and not having traveled outside the Canary Islands in the last 14 days.