The Ibex suffers its third consecutive fall with the ballast of the bank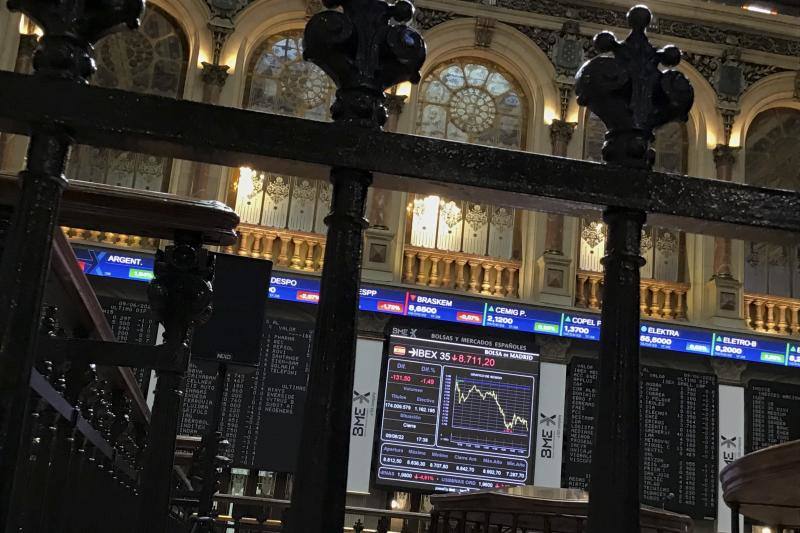 The selective loses 0.4% to 8,106 points in a session marked by strong volatility
Volatility is prevailing in the world stock markets in the face of the uncertainty that continues to generate the impact that the turn of the monetary policies of the central banks will have on the global economy. Investors are torn between buying after the falls or being extremely cautious while waiting for new indicators that offer more clues about the future of the recovery.
A feeling of doubt that was reflected on Thursday in notable fluctuations that finally ended with losses of 0.5% for the Ibex-35, which, however, was able to withstand 8,100 points. To get an idea of ​​the roller coaster of the day, the gap between the low and the high of the day was in a range between 8,034 and 8,172 points.
Bank securities were the main victims of sales, with falls approaching 5% in Bankinter, Sabadell and CaixaBank and around 3% in the case of BBVA.
The main shadow left by the day has been the publication of the PMI data in the euro zone, one of the indicators most followed by the market in recent months due to its early nature. And the news is not at all rosy. Investors had expected the Eurozone Composite PMI to fall to 54 points in June from 54.8 the previous month.
However, the data has finally sunk to 51.9 points, a 16-month low and very close to the 50 that mark the barrier between what is considered growth and economic contraction.
Investors closely followed the intervention of Fed Chairman Jerome Powell before the Senate Banking Committee, in which he repeated his message that inflation may continue to surprise this year, ruling out the entry into recession of the US economy. , thanks to the strength of the labor market and the strength of demand.
On the rise side, energy companies have stood out, severely hit in the last two sessions after learning about the Government's plans to impose a tax on the sector. Iberdrola (+3.83%), Grifols (+3.02%), Ferrovial (+2.45%), Telefónica (+1.92%), Acciona Energia (+1.07%), Endesa (+0 .90%) and Red Eléctrica (+0.89%) were the most bullish values ​​of the session.
The price of a barrel of Brent quality oil, a reference for the Old Continent, stood at a price of 111.29 dollars, with a decrease of 0.41%, while the Texas stood at 105.56 dollars, after fall 0.59%.