The Ibex suffers above 8,000 points its worst semester since the pandemic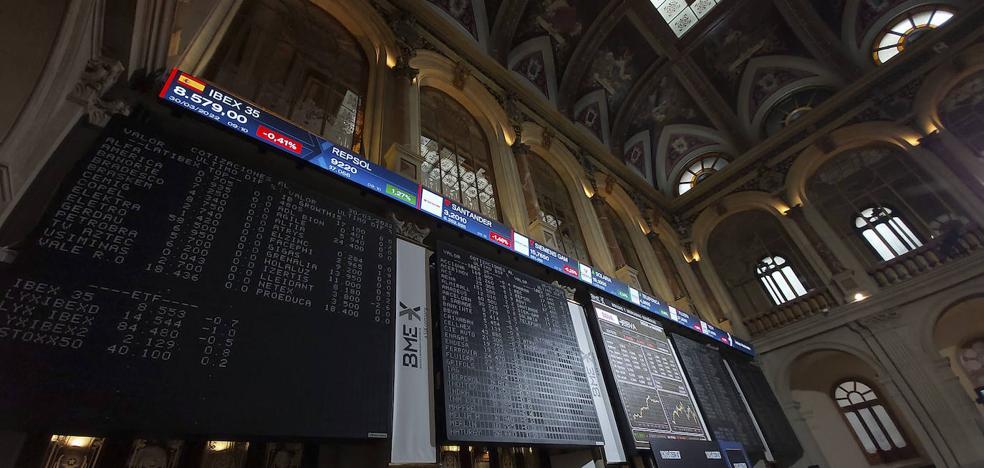 The fear of the economic slowdown returns to the markets and the selective is left 1.5%
Bad month, bad quarter and the worst semester since the outbreak of the pandemic for the Ibex-35. The Spanish selective is heading to close this Thursday a period marked by the war in Ukraine, the fear of inflation and, above all, its impact on the recovery of the world economy that, for many, is rather headed for recession .
The European stock markets recorded heavy losses in the last session before the stock market summer, with losses of more than 2% in Germany and another setback of 1.5% for the Ibex-35, which places the indicator below 8,100 points. At the close of Wednesday, the selective accumulated a fall of 7% in June, 3% in the second quarter and 6% since the beginning of the year.
Bad figures that, however, are much more contained than those recorded by other markets, especially on Wall Street, with falls of more than 20% for the Nasdaq technology index and 16% for the S&P 500.
Within the national parquet, the biggest falls were for IAG, with -3.41%; ArcelorMittal, with -3.20%; and Meliá Hotels, with -2.30%.
On the contrary, among the few increases at the beginning of the session, those of Grifols stood out, with a rebound of 1.35%; Telefónica, with an increase of 0.27%; and Siemens Gamesa, with a rise of 0.06%.
Banking is also negative with Santander's titles yielding 1.75% and Caixabank's 1.07%, while BBVA's fell 1.15%. Likewise, Bankinter and Sabadell shares lost 1.03% and 1.04%, respectively.
In the raw materials market, the price of oil registered slight falls, with a barrel of Brent, a reference in Europe, at 111 dollars, while the US West Texas traded at 109 dollars.