The Ibex stops its bullish streak and loses 8,400 points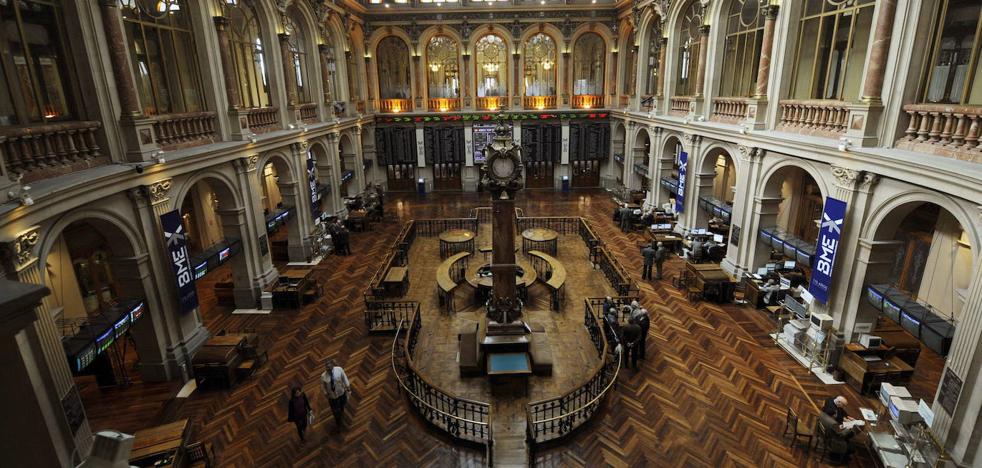 Metrovacesa shoots up 16.4% on the national stock market after the partial takeover bid launched by FCC for the company
The world stock markets erase the initial rises due to the halt in the negotiations between Russia and Ukraine and the new outbreak of inflationary fears. The Ibex-35, which had started the day above 8,500 points, fell by 1.87% to 8,328 points at the close, again moving away from the levels prior to the outbreak of the war.
Only five values ​​resist in positive, with Repsol in front with a rise of 3.36%. The lower part of the table is led by Bankinter with a fall of 4.47%, while other listed entities such as CaixaBank yield 3.74%.
Within the national trading floor, the great protagonist of the day is Metrovacesa, which shot up 15% to 7.56 euros after the partial takeover bid launched on the company by FCC at 7.8 euros per share. A figure that implies a premium of more than 20% compared to the 6.49 euros in which the real estate company dismissed the session on Tuesday.
But the good news stops there. Analysts have already warned in recent hours of a possible excess of complacency in the market at a time when the risks continue to be multiple. Something that has also been reflected in the debt markets, where the bond companies have returned, slowing down the recent rise in yields (which move inversely to the price).
Despite this, bond interest rates remain at very high levels compared to those recorded just a few weeks ago. For example, that of the 'treasury' (US 10-year bond) is already above 2.4% at May 2019 levels, compared to 1.7% that was around just a month ago.
What has become clear from Thursday's session is that any misstep can cause a turnaround in the market, which is why analysts recommend keeping a serious eye on risk levels in portfolios. Especially in an inflationary environment that, for the moment, is not receiving respite from oil. Crude oil prices continue to climb with a barrel of Brent, a benchmark in Europe, at 116.5 dollars, while the American West Texas is again around 110 dollars.