The Ibex starts the week in search of 8,800 points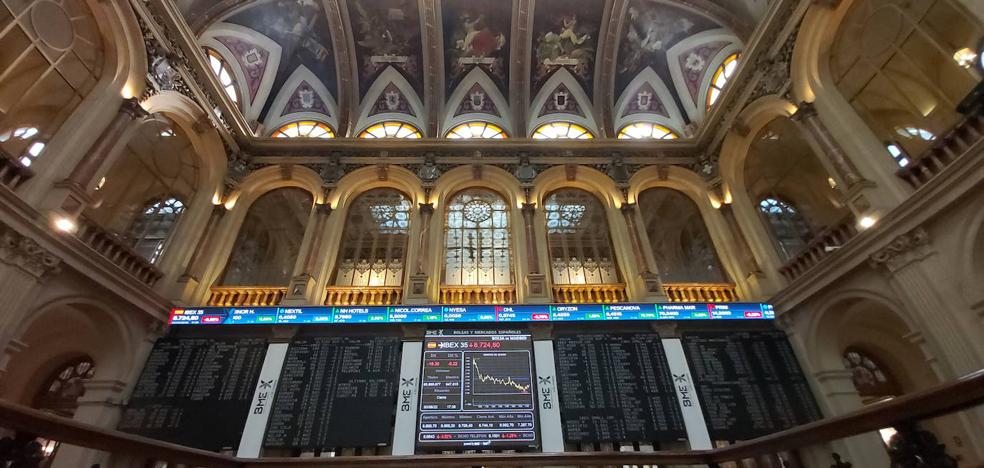 The biggest increases are scored by Acerinox, Amadeus, Santander, BBVA and Sabadell
After last week in which the Ibex yielded in each session, this one starts with a rise of 0.62%, which has led the selective to stand at 8,779.05 integers at 9:01 a.m., in a week that will be marked by the meeting of the European Central Bank (ECB) and by the inflation data in the United States, which will be published on Friday. In addition, Inditex will announce this Wednesday the results of its first fiscal quarter, the first with Marta Ortega as president of the company.
In this way, after registering a decrease of 2.33% last week, the Madrid selective began the day with an eye on the psychological level of 8,800 points, with most of the values ​​in green.
In the early stages of this Monday's session, the biggest increases were scored by Acerinox (+2.46%), Amadeus (+1.63%), Santander (+1.44%), BBVA (+1.41 %), Sabadell (+1.37%) and Cie Automotive (+1.35%), while on the opposite side were Acciona (-0.85%), Indra (-0.66%), IAG ( -0.6%) and Telefónica (-0.29%).
The rest of the European stock markets opened with increases of 0.94% in the case of Frankfurt, 1.1% for London and 0.87% for Paris.
The price of a barrel of Brent crude oil, a benchmark for Europe, stood at 120 dollars, with a rise of 0.25%, while the barrel of WTI oil, a benchmark for the US, rose 0.29%, to the 119 dollars.
Finally, the price of the euro against the dollar stood at 1.0728 'greenbacks'.