The Ibex sinks 3.7% in full selling panic due to inflation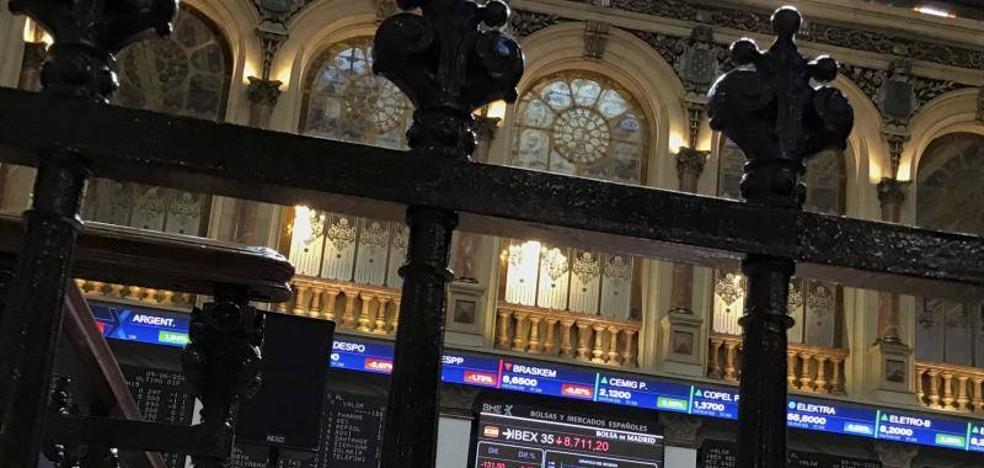 Widespread sales hit the price of banks after learning that the CPI in the US rose to 8.6%, higher than expected
'Sell-off'. It is as in stock market terms the moments of indiscriminate sales are called because many investors bet on escaping risky assets and closing their positions. A complete massive sale. And that is precisely what happened on Friday in the world's main Stock Exchanges after knowing the inflation data in the US.
The consensus expected the CPI to have peaked at 8.3% in April. But the final data rose to 8.6%, while core inflation climbed to a practically unaffordable 6%, also above the forecast 5.9%.
The reference also came at a time of maximum tension in the markets after the confirmation that the European Central Bank (ECB) will raise interest rates in July by 25 basis points, leaving the door open for the rise in September to accelerate in another 50 basis points. So said and done. Investors panicked and sell orders spread like wildfire, causing a 3.68% crash for the Ibex-35 in its second worst session of the year, with all its listed prices in the red.
The selective thus left almost 4% in the week. And you lose all the profits accumulated in the year. Its graph has gone from touching 8,900 points to closing at 8,390. A full blown blow in which the behavior of the banking sector had special virulence.
The falls exceeded 9% for BBVA to 4.31 euros. Red numbers that exceeded 7% for CaixaBank and Santander and that exceeded 6.5% in Bankinter and Sabadell.
The fear that the escalation of inflation will force central banks to be more aggressive, much more, than expected, was reflected in a more notable way in the debt markets, where the risk premiums of the peripheral countries widen again reviving old ghosts from the past.
Investors continue to sell sovereign bonds, putting downward pressure on their prices and raising their yield (which moves in the opposite direction). Specifically, the interest rate on the ten-year German bond (the main European reference) is already over 1.51%. Only a month ago it was trading at 0.8%. And at the beginning of the year in negative.
For its part, the interest on the Spanish bond for the same term is already at 2.77%. It started the week at 2.4%. And that Christine Lagarde assured on Thursday that the ECB is "committed" - a message that she repeated on several occasions during her speech - to prevent the risk premiums of peripheral countries from running amok. But the market is missing details of this plan, so selling pressure remains strong.
On the other hand, in the commodity market, and in full escalation of geopolitical tension, futures for a barrel of Brent crude oil, a reference in Europe, remain above 122 dollars, while the US West Texas is around 121 dollars. .