The Ibex relies on the ECB to attack 8,300 points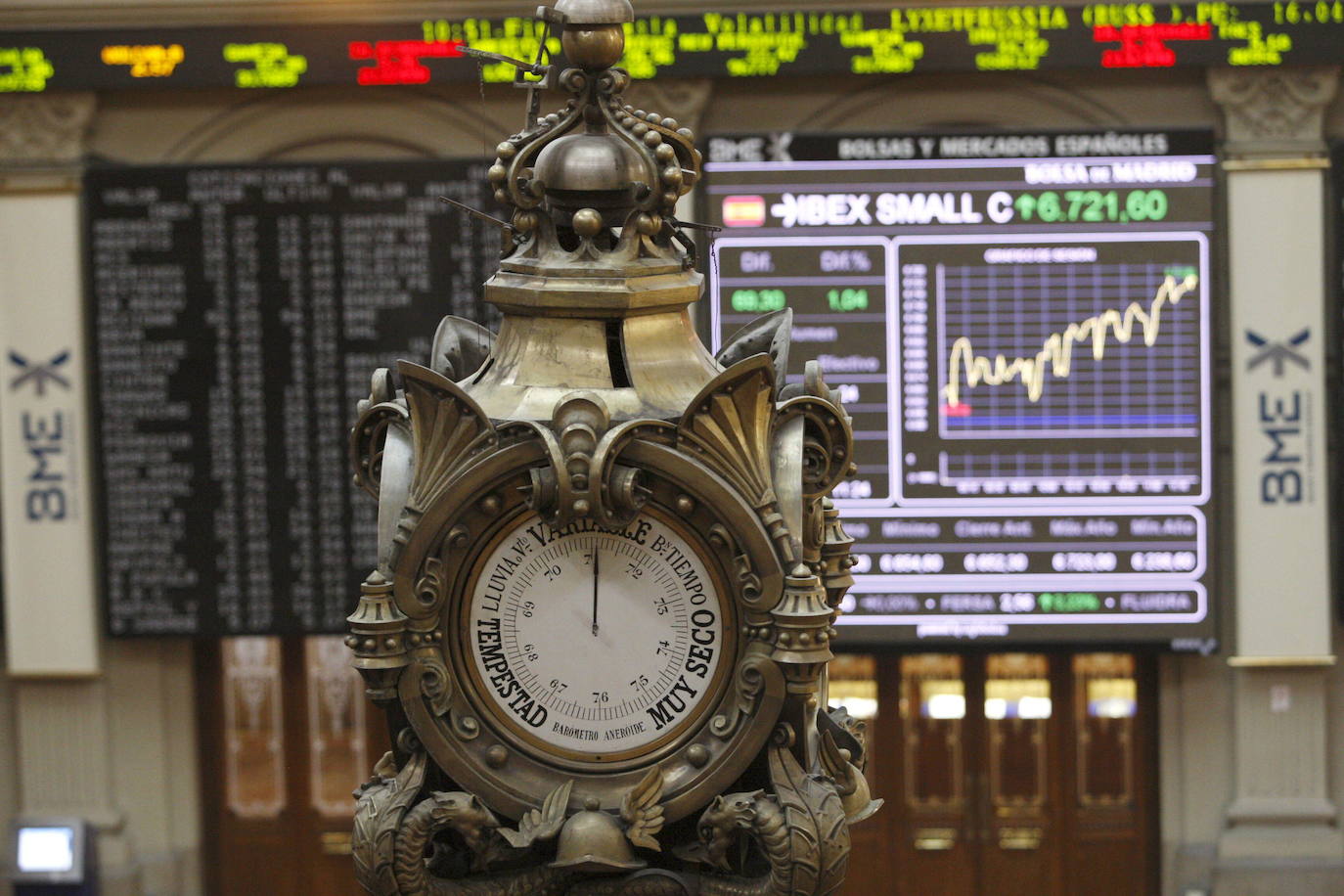 The purchases are accelerated after learning that the agency will start the purchase of debt on July 1 by reinvesting the maturities of the purchase program launched during the pandemic
The Ibex-35 accelerated its rises and regained 8,300 points on a day marked by the rise in oil prices and the annual meeting of the ECB in Sintra, where its president, Christine Lagarde, has shown a much more aggressive tone by opening the door to raising interest rates more than anticipated at the September meeting, after the 25-point hike already anticipated for July.
Despite this, the anti-fragmentation tool that the body has been designing for weeks to prevent the risk premiums of peripheral countries from skyrocketing with the withdrawal of stimuli is about to materialize. And this same Friday, the institution will activate the purchase of debt through the reinvestment of the reimbursements that expire from the purchase program launched during the pandemic (PEPP).
And this confirmation renews the buying spirit of investors in Europe, with increases of more than 1% for the Ibex-35, leading the advance of the parquet floors of the Old Continent. With most of the values ​​positive, the biggest increases are for Repsol (+3.08%), Naturgy (+2.62%), Sacyr (+2.55%) and Sabadell (+2.5%).
At the bottom of the table are Fluidra, with a fall of 2.7%, and Rovi, with losses of 1%.
Without major macroeconomic references until the next few days, investors are once again aware of the evolution of oil prices, which continues to climb positions pending the OPEC meeting next Thursday.
The Brent-type barrel, a reference in Europe, once again exceeds 112.5 dollars, while the American West Texas is around 112 dollars, driven by the new sanctions that the G7 threatens to apply to Russia, among which a 'cap' on the price of its black gold.
In this environment, and with investors somewhat calmer regarding the possibility of a recession, investors are also once again unwinding positions in the fixed income markets. The sale of bonds lowers their prices and once again boosts interest rates (which move inversely), leaving the return on the German bund, the main benchmark in Europe, at 1.56%. That of the Spanish returns to touch 2.7%, while the interest of the US bond (treasury) exceeds 3.2% again.