The Ibex relies on the bank to exceed 8,100 points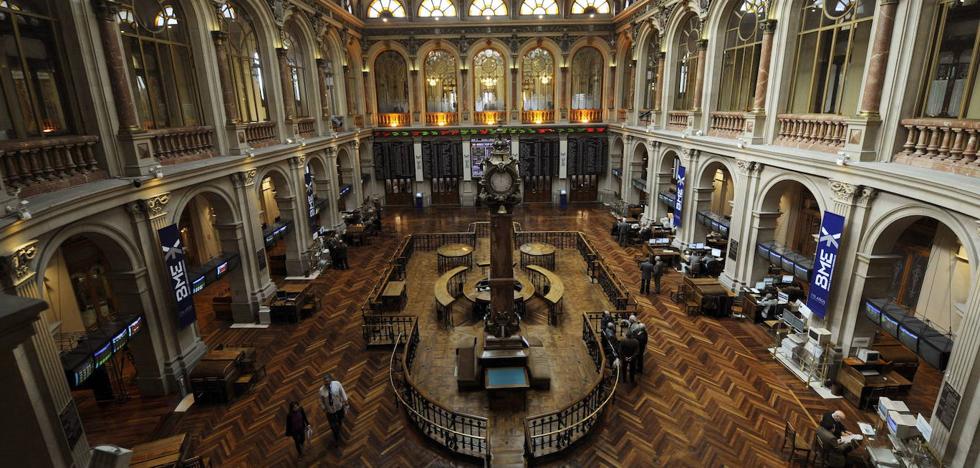 The expectation that the central banks will maintain an aggressive policy of raising rates drives the price of the sector
Investors are beginning to assume that the rise in interest rates, at least in the US, will continue at an aggressive pace in the coming months. The fight against inflation has become a priority objective of the central banks, and not even the drums of recession will stop this battle that seems longer than expected.
The market discounts that in its next meeting this month the Federal Reserve (Fed) will raise interest rates by 75 basis points. And there are already voices that even point out that the monetary organization will dare with the 100 basic points. A fact that would be historic and whose consequences generate real uncertainty in the market.
Against this backdrop, stock markets are leaning on sectors that could benefit from this scenario, such as banking. In Spain, the Ibex-35 advances 0.5% with the aim of securing 8,100 points, with increases led by Banco Sabadell (+4.82%), CaixaBank (+4.82%), Bankinter (+4, 02%), Santander (+2.94%) and BBVA (+1.97%).
On the contrary, in the negative field, Repsol (-2.02%), Indra (-1.93%), Cellnex (-1.42%), Inditex (-1.14%), Red Eléctrica (-0 .98%), Ferrovial (-0.68%) and Naturgy (-0.54%).
"Investors adjust valuations in a scenario of persistently high inflation. The fight of the central banks will be a longer and more painful process than was being discounted (higher rates and longer). In addition, the impact on the economy will affect the EPS (earnings per share) of the companies. In this context it is difficult to see progress in the stock markets, "they indicate from the Bankinter analysis department.
In the commodity market, a barrel of Brent crude fell to 93 dollars, while the American West Texas was around 87.9 dollars.