The Ibex relies on Banco Santander to try to rebound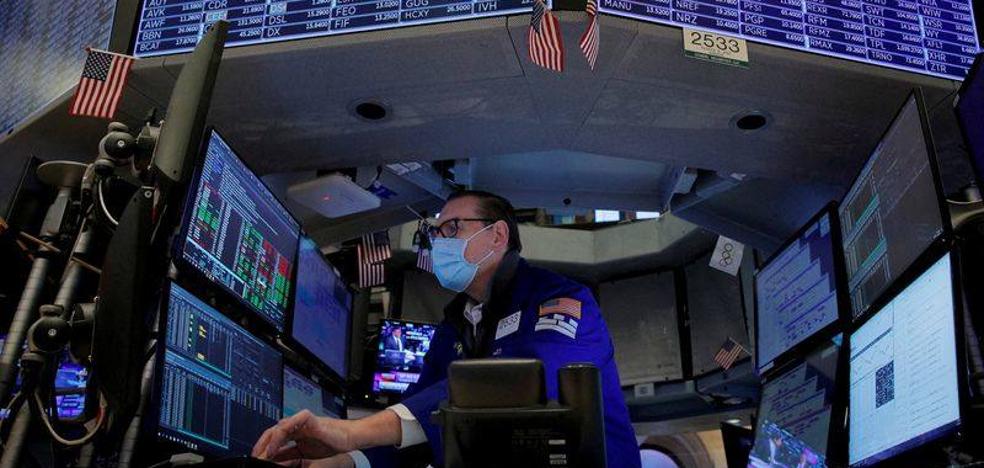 Investors remain cautious on a day marked by the greater volatility that the 'quadruple witching hour' usually presents
It's official. Wall Street has entered the 'bear market' this week, as the downward trend is called in which the indices lose more than 20% from their previous highs, in this case marked last January. Despite the fact that futures come with increases, prudence will continue to be very present in the mood of investors, in the midst of a resurgence of panic that the fight by central banks against inflation will end up leading to a recession.
Much more so in a session marked by the volatility that is usually presented by what is known as the 'quadruple witching hour' on the third Friday of the last month of each quarter, when the simultaneous expiration of futures and options on indices and shares takes place.
Against this background, the Ibex-35 xxx with accumulated losses up to Thursday's close of 3.71%. The absolute protagonist of the day will be Banco Santander, after announcing that it will appoint Héctor Grisis, current CEO of Santander México, as the entity's new CEO, replacing José Antonio Álvarez.
Experts agree that it is difficult to know if the worst for the market is over. "We will have to wait until next week to draw more solid conclusions about the state of Western stock markets after the recent sharp correction they have experienced," analysts at Link Securities indicate.
"At the moment, we dare not speak of capitulation on the part of investors, despite the sharp declines, since the volumes of contraction have not been anywhere near as high as usually happens on those occasions," they insist.
Meanwhile, in the debt market, the performance of the ECB with its emergency meeting this week keeps the profitability of the ten-year Spanish bond at bay. Specifically, the interest stands at 2.87%, below the 3% that it exceeded in the moments of greatest tension in recent days.
This decrease allows the national risk premium (difference between the yield of the Spanish benchmark with respect to that of the ten-year German bond, considered the safest) to remain around 128 basis points, far from 137 points basics you have achieved this week.
In the raw materials market, oil continues to trade at high levels, with a barrel of Brent, a reference in Europe, at around 119 dollars, while the US West Texas is around 117 dollars.