The Ibex recovers 8,200 points without the Wall Street reference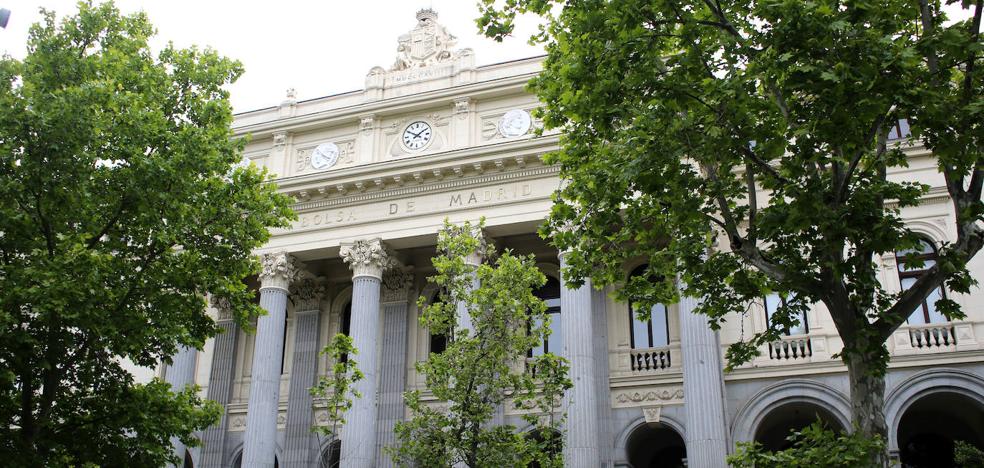 The selective rises 1.7% on a day marked by the debut of Acciona Energía and Sacyr
The European Stock Exchanges have taken advantage of the holiday closure on Wall Street to minimize the losses of last week, amid fears that the end of the expansive policies of the central banks will finally lead to a recession.
After leaving an accumulated 3% in the last five sessions, putting the 8,000 points at serious risk, the Ibex-35 rose 1.7% on Monday to recover 8,286 points.
The largest increases were recorded by IAG (+6.79%), Banco Sabadell (+4.75%), Meliá (+3.82%), Solaria (+3.79%), Bankinter (+3.64%) , Banco Santander (+3.63%), CaixaBank (+3.61%), Grifols (+3.35%) and Telefónica (+3.05%). On the other hand, Cellenex (-1.19%), ArcelorMittal (-0.85%), Merlin Properties (-0.82%), Ferrovial (-0.81%) and Fluidra (-0.81%) closed negative. .66%).
Among the protagonists of the day, Acciona Energía and Sacyr stand out, which this Monday have begun to be listed on the main index of the Spanish Stock Exchange, replacing Almirall and Cie Automotive. Acciona has closed the session with a revaluation of 2.08%, while Sacyr has finished with a rise of 1.51%.
Central banks continue to set the pace for investor sentiment and, although the reaction on the stock market has been more limited, the European monetary institution has managed to curb somewhat the abrupt rise in bond yields and credit risk premiums. the peripheral countries.
Specifically, the interest demanded by investors to buy Spanish debt in the secondary market moves today at 2.74%. Levels still high when compared to the 0.5% at which the year began, but below the 3% that was exceeded last week.
For its part, the return on the ten-year German bond, the main reference in Europe, moves by 1.65%, which leaves the Spanish risk premium (difference between the interest on the national bond and the German bond at the same term ) stable at 107 basis points. Last week it exceeded 137 basis points.
In the commodity market, and after a few days of notable increases, the price of oil remains at 113 dollars for a barrel of Brent, while West Texas, the American reference, is trading around 108 dollars.