The Ibex puts a stop to the downward blow and seeks 8,200 points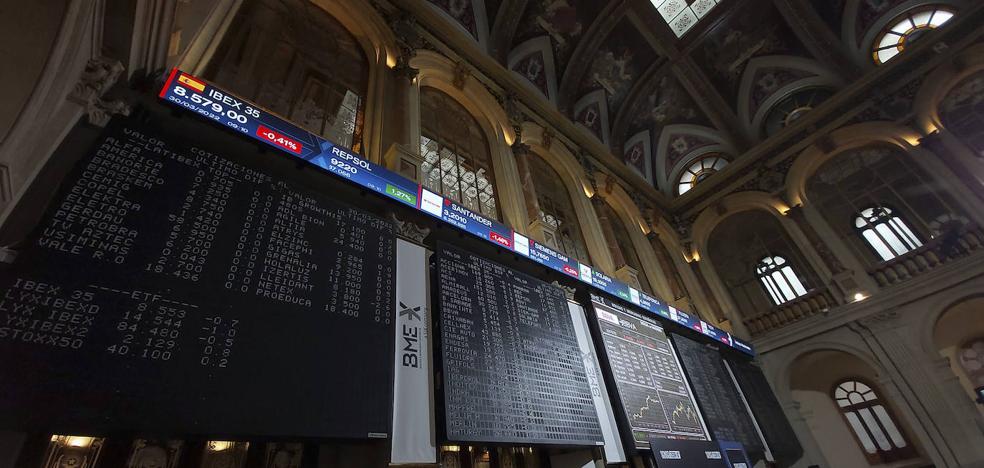 The Spanish selective recovers 1% after the blow suffered on Monday by the main world markets
The European stock markets are trying to rebound after a tough start to the week in which the forcefulness of the red numbers on both sides of the Atlantic was particularly bad for the great technology stocks on Wall Street, where the Nasdaq index sank more than 4%.
Doubts about the evolution of the economic recovery in China, the start of interest rate hikes by central banks and fear of recession are behind Monday's strong corrective move. "Bad news continued to arrive from China in relation to the confinements of important urban centers, with the Government reaffirming its "covid-zero" policy to combat the new wave of the pandemic, a policy that is already beginning to take a heavy toll on the country's economy", indicate analysts at Link Securities.
In this sense, they recall the data released on Monday with local exports and imports slowing down sharply in April.
Against this background, and after leaving more than 2% on Monday in its fourth consecutive session of falls (accumulating losses of 5%), the Ibex-35 rose 0.9% to 8,206 points thanks to the support of Meliá Hotels, with increases of 4% after presenting their quarterly accounts. Banks and ArcelorMittal also regain positions in the early stages of trading.
Among the protagonists of the day, Endesa stands out with the presentation of its quarterly accounts. The company obtained a net profit of 338 million euros in the first quarter of the year marked by extreme volatility in the electricity sector, which represents a drop of 31.2% compared to the same period of the previous year, although it has ratified its goals for the whole of 2022, the company reported.
The debt markets, with a sharp rise in the price of yields in recent days, have regained some calm, with the interest on the ten-year US bond rising from 3.10% to 3% this Tuesday, while that of the German bond yields to 1.1%.
In the raw materials market, the price of oil maintains its downward path after falling around 6% yesterday, with a barrel of Brent, a reference in Europe, trading at 106 dollars, while the US West Texas hovers around 102 dollars.