The Ibex plays the 8,400 points in full 'quadruple witching hour'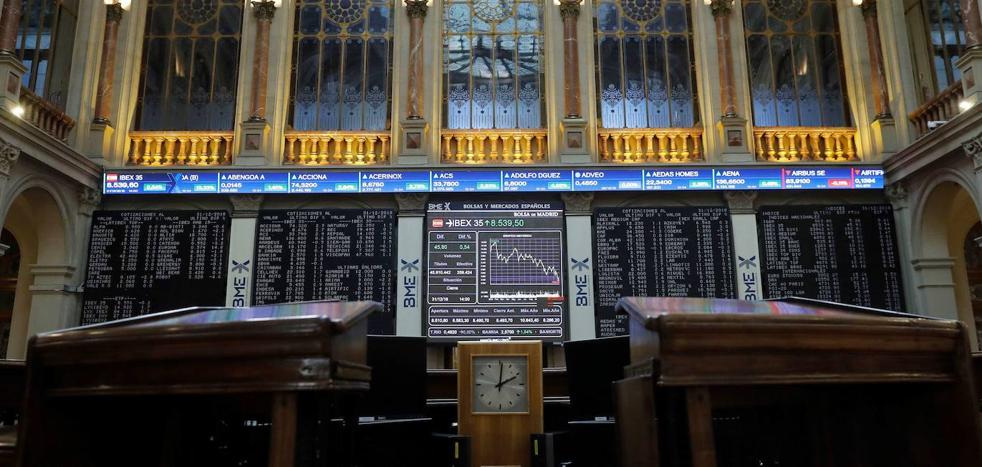 The selective endures with slight increases a day marked by the first quarterly expiration of the year of options and futures
The Ibex-35 is torn between green and red and loses 8,400 points at times in the last session of a week in which, at the close of Thursday, it already accumulated a revaluation of 3.3%. After five consecutive sessions on the rise, the national floor faces this Friday the quarterly expiration of options and futures on indices and shares, known as the quadruple witching hour.
It is the first of the year and, as usual, it will be accompanied by greater volatility that will be added to what the market already presents since the outbreak of the war in Ukraine.
Investors are trying to position themselves for a weekend in which any progress or delay in the negotiations, which now seem stalled, could determine the opening of next Monday, so the market is cautious.
In this sense, from the Link Securities analysis department they indicate that "trying to draw conclusions about the real state of the stock markets in sessions like today's is very complicated, since maturities largely condition the behavior of the markets and tend to raise volatility in them.
Therefore, they consider that it will be necessary to wait until next week to confirm whether the recent "relief rally" in the stock markets, which has allowed many of its indices to recover more than 10% from their recent lows, is capable of continuing or, on the contrary, it can be terminated.
The break in new news regarding a possible agreement to end the conflict caused a strong rebound in oil prices on Thursday, which this Friday continues with increases of 1.6% for the Brent-type barrel, a reference in Europe, which is placed again at 109 dollars. For its part, the US West Texas rises much more strongly to exceed 105 dollars.