The Ibex opens with slight increases pending investiture and tensions between the US and Iran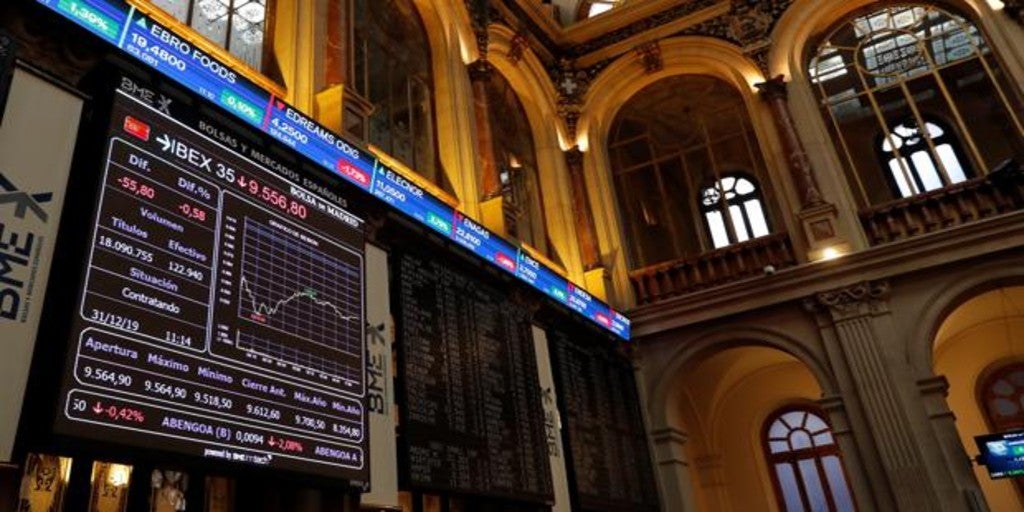 Updated:
save

The Ibex 35 started the session this Tuesday with a rise of 0.28%, which has led the selective to stand at 9,677 integers at 9:51 am, pending, on the one hand, the second vote of the investiture of Pedro Sánchez and, on the other, the geopolitical tensions between the United States and Iran.
Thus, the selective Madrid began the session by above the psychological level of the 9,600 integers, in a week in which macro data such as the eurozone CPI will also be known, this Tuesday, and the US employment report this Friday.
Thus, in the early stages of this Tuesday's session, most of the securities traded higher, led by IAG (+ 1.82%), ArcelorMittal (+ 1.51%), Cie Automotive (+1.21 %), Indra (+ 1.09%) and Mediaset (+ 1.05%), while Iberdrola (-0.2%), MásMóvil (-0.15%) and Endesa (- were on the opposite side) 0.04%).
On the other hand, the price of a barrel of Brent quality oil, a reference for the Old Continent, relaxed on Tuesday, after exceeding 70 dollars yesterday, and stood at a price of $ 68, while Texas was placed at $ 62.
Finally, the price of the euro against the dollar stood at 1,1177 'green notes', while the Spanish risk premium stood at 67 basis points, with the interest required of the ten-year bond at 0.4% .