The Ibex opens September with another 1% drop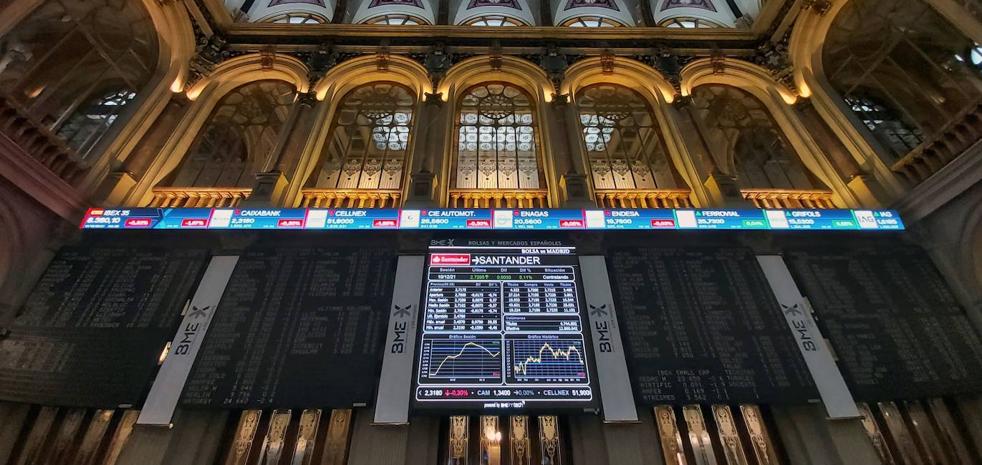 He accumulates 12 consecutive sessions in negative, his worst streak in history
The Ibex-35 has opened September with a fall of 1.02%, which has led it to stand at 7,802 points at the end of the session, and chain its twelfth session in 'red', its worst streak in history.
The session has been marked by news from China. On the one hand, it has announced the indefinite closure from today of the city of Chengdu, with 21 million inhabitants, due to a new outbreak of the coronavirus. On the other hand, the manufacturing PMI fell again in August for the second consecutive month, returning to the contraction zone of 49.5 points.
The manufacturing PMIs for the eurozone and Spain, among others, have also been released. The activity of the sector in the euro zone registered in August its worst level for 26 months, standing at 49.6 points, from 49.8 in July. In Spain, there was a stagnation in production, which represents a slight improvement compared to the contraction registered in the month of July.
Likewise, Eurostat has today published data on unemployment in the eurozone, which stood at 6.6% in July, which represents the lowest level of unemployment among the Nineteen of the entire historical series, which dates back to April 1998.
In Spain, the Public Treasury has placed 5,370.22 million euros in a new auction of bonds and obligations, within the expected average range, and has done so by remunerating investors with higher interest.
Regarding the energy crisis, the European Commission has confirmed that it is studying applying a ceiling to the price of gas within the European Union, reforming the electricity market and possible electricity saving plans, apart from those already implemented to reduce the demand for gas, in response to the price increase in the electricity bill.
On his side, the President of the Government, Pedro Sánchez, announced today that the Executive will lower the VAT on gas from 21% to 5% starting in October.
In this scenario, the Ibex 35 has closed with a large part of its values ​​in 'red', highlighting the falls of ArcelorMittal (-6.13%), Fluidra (-5.27%), Acerinox (-5.08%) , Meliá (-4.38%), Amadeus (-4.18%), Indra (-3.51%) and Grifols (-3.49%).
Only Iberdrola (+1.16%), Acciona Energía (+0.87%), ACS (+0.81%), Telefónica (+0.73%) and Naturgy (+0, 25%).
The rest of the European stock markets have also fallen more than 1% in the session this Thursday: London has fallen by 1.86%, Paris, 1.48%, Frankfurt, 1.60% and Milan 1.19 %.
Likewise, the price of a barrel of Brent quality oil, a reference for the Old Continent, stood at a price of 92.87 dollars, with a decrease of 2.90%, while Texas stood at 87.00 dollars , after falling 2.85%.
Finally, the price of the euro against the dollar stood at 0.9938 'greenbacks', while the risk premium stood at 120 basis points and the return on the 10-year Spanish bond stood at 2.756%.