The Ibex opens downward pending the meeting of central banks in the US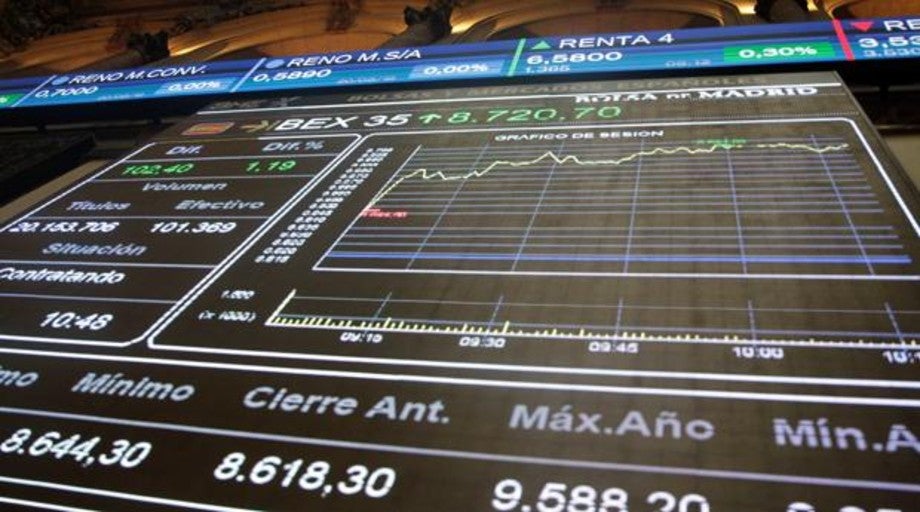 MadridUpdated:
The annual meeting of central banks in the US marks today's day in the markets. All investors are aware of what Jackson Hole is doing these days. Thus, the Ibex 35 has started the session this Thursday with a decrease of 0.17%, which led the selective Madrid to quote at 8,686, 7 points, after the US Federal Reserve. rate the last rate drop as "a mid-cycle adjustment" without committing to undertake a new cycle of cuts in the price of money.
Among the values ​​of the Spanish selective that recorded the most significant increases at the start of the session, Mediaset stood out, with a rise of 2,655%, Enagás, which rose 0.602%, and Red Eléctrica, with a rise of 0.483%. On the contrary, ArcelorMittal and Acerinox carried out the biggest falls of the Ibex 35, with decreases of 1,499% and 1,097%, respectively.
Between the representatives of the banking sector in the selective Madrid, Santander lost 0.287%, while BBVA recorded a rise of 0.248%. On the other hand, Bankinter rose 0.150% and Caixabank 0.199%, while Bankia lost 0.592% and Sabadell left 0.267%.
The rest of the main bags of the Old Continent also recorded decreases in the opening. In this way, both the Dax of Frankfurt, as the Cac 40 of Paris and the Ftse 100 of London yielded 0.4% each at the beginning of the session.
In the secondary debt market, the 10-year Spanish bond offered a return of 0.094%, below 0.106% on Wednesday's close.