The Ibex loses more than 3% and touches May levels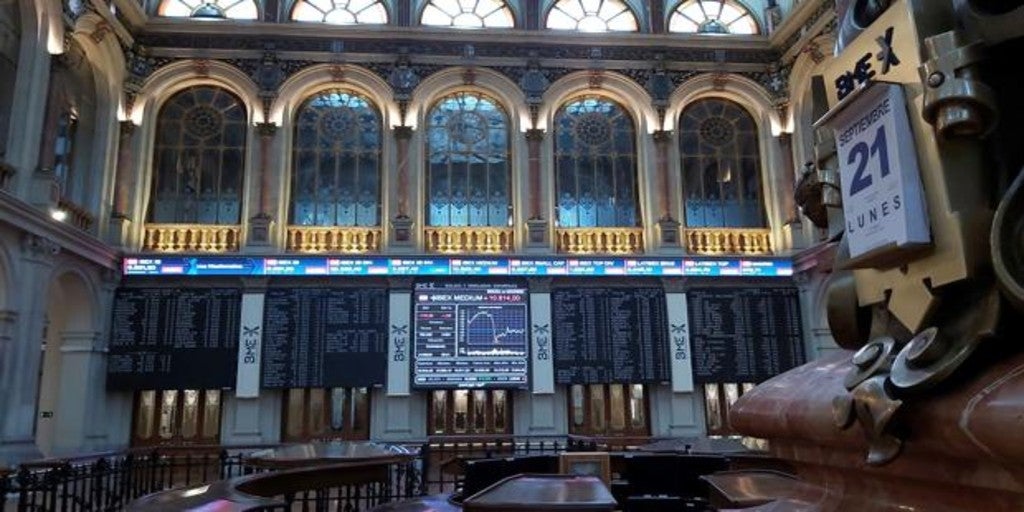 Updated:
save

The bag it lost 3.56% in the half session of this Monday, which led the selective to stand at 6,683.4 integers at 12:01. Some levels that he had not touched since last May. The day is marked by fears of the outbreaks of Covid-19 and new confinements and in which the merger between Caixabank and Bankia continues to be a protagonist in the banking sector.
In this way, the Madrid selective was completely dyed 'red', after the credit rating agencies Moody's and S&P Global have decided maintain their respective sovereign ratings assigned to Spain, located at 'Baa1' and 'A', respectively.
Likewise, investors have their sights set on PharmaMar, incorporated this Monday into the Ibex 35, which It will be made up of 34 securities until next October 19, after the suspension of MásMóvil by the takeover of Lorca Telecom Bidco.
The pharmaceutical company, which occupies the gap left by Ence, a value that leaves this index to join the 'Ibex Medium Cap', lost 3.9% at noon.
Among the biggest falls on the Ibex 35 were IAG (-14.57%), Banco Sabadell (-6.94%), ACS (-6.85%), Amadeus (-6.53%), BBVA (-6 , 45%), Banco Santander (-6.33%), Mapfre (-6.24%), Aena (-6.21%) and Meliá (-5.9%).
The rest of European squares they were also trading negative, with decreases of 3.37% for the Ftse 100 in London, 3.05% for the Cac 40 in Paris and the Dax in Frankfurt, and 3.27% for the Mib in Milan.
In this scenario, a barrel of West Texas Intermediate (WTI) oil, the reference for the United States, was trading at $ 40.37, while Brent crude was at a price of $ 42.25.
For its part, the Spanish risk premium stood at 74 basis points, with the interest required on the ten-year bond at 0.286%, while the price of the euro against the dollar stood at 1.1779 'greenbacks'.