The Ibex leads the falls in Europe and the 8,200 points are at stake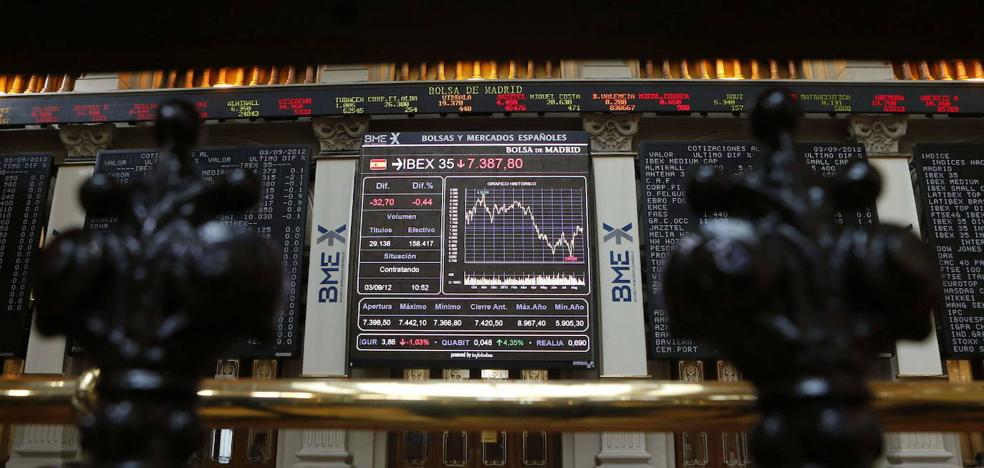 Investors remain cautious without the support of macroeconomic data
Bad feelings in the European stock markets. The unstoppable rise in gas prices in the face of the risk of a Russian supply cut is weighing heavily on investor sentiment.
The forecast that all this energy chaos will lead to the dreaded recession, keeps risky assets fleeing and the red numbers prevailed on Tuesday in world stock markets. The Ibex-35 lost another 0.71%, leading the falls in Europe. And on Wednesday it will be played to maintain the 8,226 points that, despite the declines, managed to tie up thanks to the rises of Acerinox (+3.82%), Repsol (+3.63%), Arcelormittal (+3.15%), Banco Sabadell (+1.46%) and BBVA (+0.76%).
Rises that were not enough to offset the losses led by Cellnex (-3.59%), Grifols (-3.15%), Rovi (-2.79%), Fluidra (-2.77%) and Acciona (- 2.09%).
Sales accelerated after data from the Composite Purchasing Managers' Indexes (PMI) in the euro zone were released, showing that the deterioration in economic activity intensified in August. Specifically, the index fell to 49.2 points from 49.9 in July, which is its worst reading in 18 months, which suggests a contraction in growth in the third quarter.
Without support from macroeconomic data, investors have no choice but to opt for prudence while awaiting the key event of the week: the central bankers' meeting in Jackson Hole, where new clues are expected about the future of monetary policies of the ECB and the US Fed.
Both organizations play a lot in their speeches. It should be remembered that last year, at the same meeting, all those present defended tooth and nail their forecasts for temporary inflation that, finally, has become the greatest concern not only of the market, but also of States and consumers. .
In the raw materials market, the price of a barrel of Brent, a reference in Europe, abandoned its downward path to rise more than 3.5% to 99.61 dollars, while West Texas is trading at 93.62 dollars in anticipation of a possible cut in production by OPEC.