The Ibex holds 8,400 points despite doubts by the Fed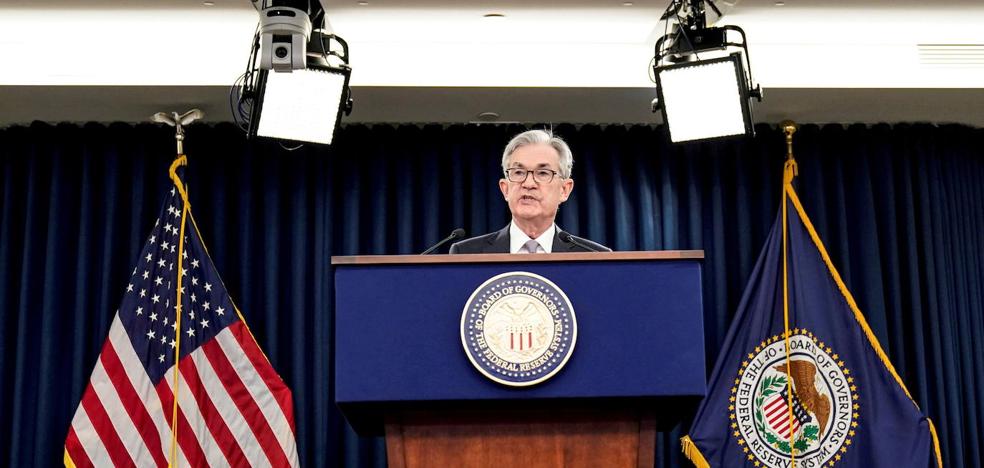 The minutes of the last meeting of the US central bank make it clear that the rate hikes will continue, although the pace will depend on the evolution of the economy
The recent escalation of the Spanish stock market gives way to greater prudence that this Thursday resulted in a minimal decrease of 0.05% for the Ibex-35. The indicator was at the tail of other European stock markets, where at the close they opted for increases with advances that even reached 1% in the case of the Italian stock market. However, the selective Spanish managed to hold the 8,400 points against the doubts that have generated the latest minutes of the US Federal Reserve (Fed).
In the document published late on Wednesday, the central bank of the world's leading power did not finish providing greater clarity to the future of its monetary policy, beyond insisting that the pace of the next increases in interest rates will depend on the activity, inflation and employment data that become known before each meeting.
After the document, the markets now anticipate with a probability of 65% that the Fed will raise its reference rates by 50 basis points in September. But still 35% expect the rise to be 75 basis points.
This bet on the 'match by match' did not entirely convince investors and Wall Street was also torn between red and green at the close of the European markets.
On the national floor, Repsol (+2.65%), Colonial (+1.17%), Ferrovial (+1.09%) and Merlin Properties (+1.07%) led the top of the table. But this time the downward pull experienced by Solaria weighed more, which lost almost 3% at the close, along with that of other large stocks such as Inditex or Acciona, which also dropped around 1%. Bankinter and CaixaBank also prevented the green from winning the session, with falls of 0.8% and 0.5%, respectively.
According to analysts at Link Securities, trading volumes will continue to be very low over the next few days, "which is causing the volatility of many securities to spike from time to time."
Meanwhile, in the raw materials market, the price of a barrel of Brent quality oil, a reference for the Old Continent, stood at 96.08 dollars, with an increase of 2.62%, while the Texas price was at 90.27 dollars, after rising 2.42%.