The Ibex holds 8,200 points in a day of transition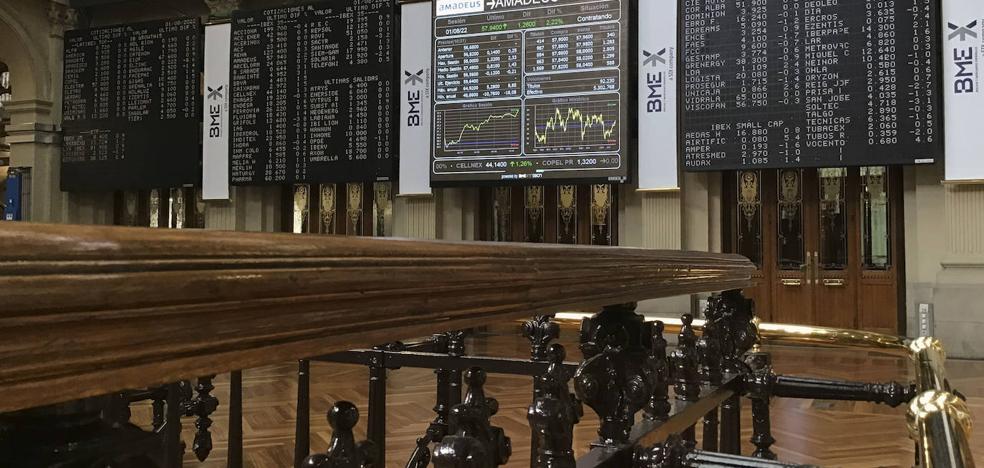 Investors await the publication this Wednesday of the US CPI data, which will mark the next step of the Federal Reserve (Fed)
Day of transition for world stock markets, with investors already waiting for the main reference of the week, the US CPI, which will be known in Wednesday's session. With hardly any other macro or business references, the Ibex-35 remains practically flat above 8,200 points, with Sacyr, Repsol and ACS leading the top of the table.
Geopolitical tensions take a backseat and the market is focused on the evolution of prices that will mark the future of the central banks' monetary policies. According to estimates, and after soaring to 9.1% in June at a 40-year high, inflation in the US could have dropped below 9% in July, although all attention will be on the underlying data, which is expected to rise to 6.1%.
«The effect of the fall in fuel prices, (now 35% below the maximum of the month of June), the ISM index of prices of the manufacturing sector and the data on job offers in the US showed signs that underlying price pressures may be beginning to ease and that tight labor markets have perhaps begun to loosen.
Regarding raw materials, the price of a Brent-type barrel was trading this Tuesday with increases that bring it closer to 98 dollars again, while the American West Texas recovered 91.7 dollars. However, both prices are still far from the highs of more than 120 dollars seen throughout the year.