The Ibex gets stuck at 8,200 points with the ballast of Solaria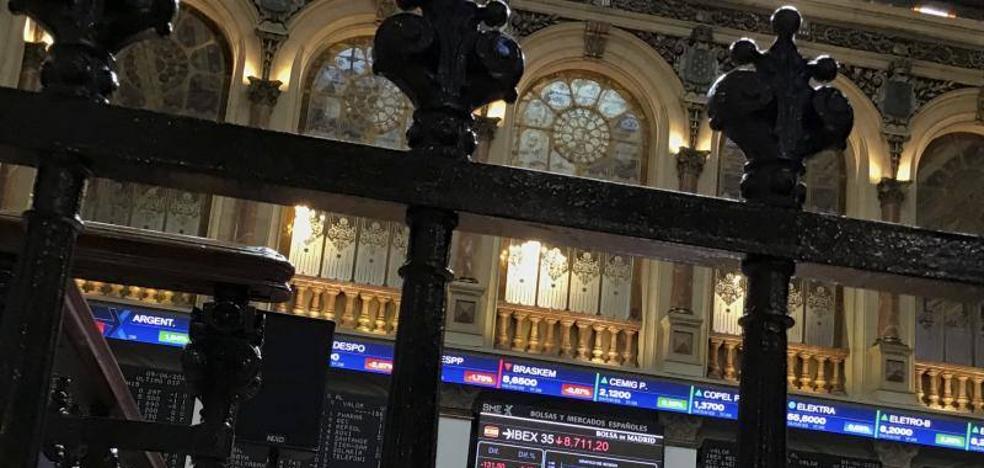 Investors exercise extreme caution at the beginning of August after the avalanche of business results
The avalanche of business results in recent weeks gives way to a calmer start to August in which investors seem to opt for prudence with the global economic uncertainty very present on the stock markets. The Ibex-35, which started the session with increases, gave way to 8,200 points with the ballast of Solaria, which lost more than 7.8% in the middle of the session, and despite the upward push of some stocks such as Bankinter, which leads the rises in the selective with advances of 2.23%.
The financial sector could have seen this Monday more benefited by the results of the giant HSBC, which earned 14% more in the first half to 8,103 million euros. However, not all entities reacted the same to this upward factor. In fact, Banco Santander and BBVA are in negative territory with falls of 0.8%.
The decline of the Cantabrian bank especially stands out, since it has just received an improvement in recommendation from Credit Suisse analysts, who raise the entity's target price from 5 euros to 5.20 euros per share.
Investors have exercised extreme caution after learning some macroeconomic data that reactivate fears of a possible recession at the end of the year. Specifically, manufacturing activity in Spain deteriorated again in July with the PMI index falling to 48.7 points, from 52.6 the previous month.
It is the first time since May 2020 that it has fallen below 50 points, the threshold that separates growth from contraction. In the euro zone as a whole, the PMI fell to 49.8 points, its worst reading in the last 25 months.
On the other hand, in the raw materials market, the price of a barrel of Brent oil, a reference in Europe, stood at 102.54 dollars, with a decrease of 1.38%, while the Texas stood at 96 .75 dollars, after falling 1.90%.