The Ibex gains strength before the Fed's minutes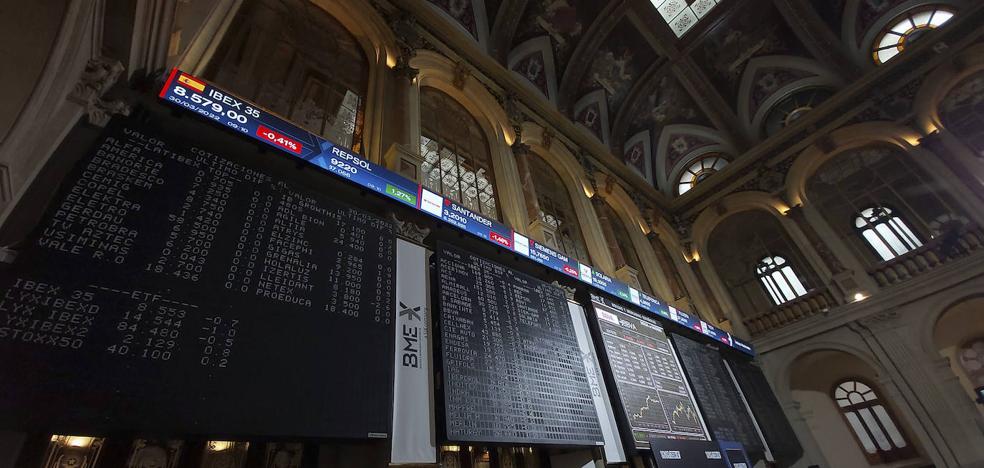 The selective rebounds 1% and hooks the 8,700 points with the pull of the banks and Iberdrola
Volatility is still very present in world markets with sharp falls on Wall Street on Tuesday, especially in the technology sector (due to the collapse of Sanp), which weighed on the behavior of European indices. However, the Ibex-35 managed to escape the blow with a slightly bullish close. The selective, in fact, faces this Wednesday its fourth consecutive day of advances with increases of 1% to 8,718 points.
Financial stocks, with Sabadell and Santander in the lead, together with Iberdrola, with increases of more than 2%, lead the market increases, with more moderate increases in the rest of the European markets.
Investors take advantage of the respite in the debt markets, with a notable slowdown in the rise in bond yields (which moves inversely to the price), to take new positions. But the rollercoaster that equity markets have become in recent weeks is still very much with traders' sentiment.
Therefore, caution could be imposed as the session progresses and pending the main reference of the day, the minutes of the last meeting of the US Federal Reserve (Fed), which will be known with the European markets already closed and, therefore, it will not be quoted until Thursday.
Investors are also closely following the comments of the main businessmen and political and economic leaders gathered at the Davos Forum, with harsh warnings about the impact of the war in Ukraine on the world economy if the conflict continues over time.
Meanwhile, in the raw materials market, the rises are resumed with the Brent barrel, a reference in Europe, trading at 111.5 dollars, while the US West Texas is close to 110.5 dollars.