The Ibex falls 0.2% with crude oil at maximum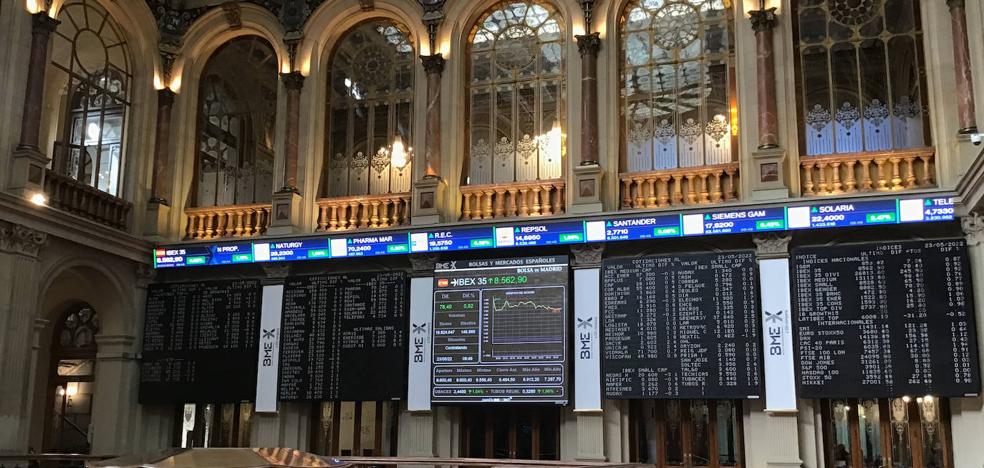 The selective clings to 8,900 points after the biggest declines in the opening were taken by IAG, Amadeus and Colonial
The week began on Monday breaking last's bullish streak, but remaining above 8,900 points with the tourism sector leading the selective. And Tuesday's session has also started down, with a fall of 0.22%, holding on to that level on a day marked by the return to activity on Wall Street and in which the price of a barrel of Brent oil, reference for Europe, rose to 124.03 dollars, its highest cost since the beginning of last March, after the Twenty-seven agreed to an embargo on Russian oil, although for now it will leave the oil pipeline that supplies Russia out of the sanctions. Hungary.
Specifically, the price of a barrel of Brent crude rose 3.85% compared to yesterday's close, reaching its highest level since March 9, after exceeding the threshold of 124 dollars per unit.
Likewise, the price of a barrel of West Texas Intermediate (WTI) oil, a benchmark for the United States, stood at 119.42 dollars, compared to 115.07 dollars at the close on Monday, also the highest since March 9.
In this way, the Madrid selective began the session clinging to the psychological level of 8,900 points, on a day in which the CPI data for the euro zone will also be published.
In the early stages of the session on Tuesday, the biggest falls were scored by IAG (-2.33%), Amadeus (-1.48%), Colonial (-1.09%), Cie Automotive (-0, 76%), Santander (-0.55%), Caixabank (-0.53%) and Cellnex Telecom (-0.52%), while on the opposite side were Repsol (+1.94%), Sabadell (+0.53%), Endesa (+0.38%), Solaria (+0.32%) and Enagás (+0.21%).
The rest of the European stock markets opened with falls of 0.52% in the case of Frankfurt and 0.31% for Paris, while London posted a rise of 0.22%.
Finally, the price of the euro against the dollar stood at 1.0747 'greenbacks'.