The Ibex exceeds 8,100 points thanks to banking and Inditex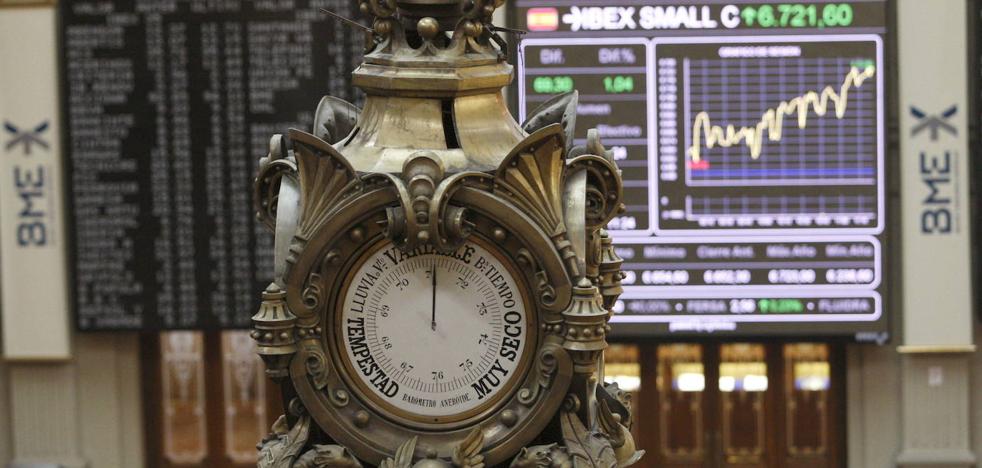 The textile giant receives the support of analysts in the week in which it presents its results
The Spanish stock market takes another step to recover from the blow suffered at the end of August. The Ibex-35 advances more than 1% in a bullish session in Europe, thanks to the pull maintained by the banks and, above all, large values ​​linked to the cycle such as the steel companies or Inditex, absolute protagonist of the week before presenting on Wednesday Your results.
Citigroup has upgraded its recommendation on the textile giant to 'buy', with its price target raised from 21 to 25 euros per share.
With the pull of these great values, the Spanish selective has already chained four sessions on the rise and recovers 8,100 points, but experts advise not to launch the bells on the fly yet.
From the analysis department of Link Securities they advise to be cautious when increasing positions since "the recent good behavior of the western equity markets we believe to be a mere technical rebound".
In addition, they recall that as we get closer to Friday, a session in which the quadruple expiration of stock and index derivative contracts will take place at the end of the quarter, «the volatility in the stock markets will increase and their behavior may be something erratic".
All eyes are now on the release of the US CPI data for the month of August. Investors have begun to discount that the prices of the world's leading power have peaked, anticipating the possibility of a fall to levels closer to 8%, from 9.1% in June and 8.5% in July.
Something that, on the other hand, would take pressure off the Fed for the next interest rate hikes. However, the market has been discounting for weeks that the September meeting will bring a new rise of 75 basis points.
Meanwhile, in the raw materials market, a barrel of Brent type, a benchmark in Europe, stands at 92 dollars, while the US West Texas is trading at 86 dollars.