The Ibex closes the best month in its history with a 25% rise in November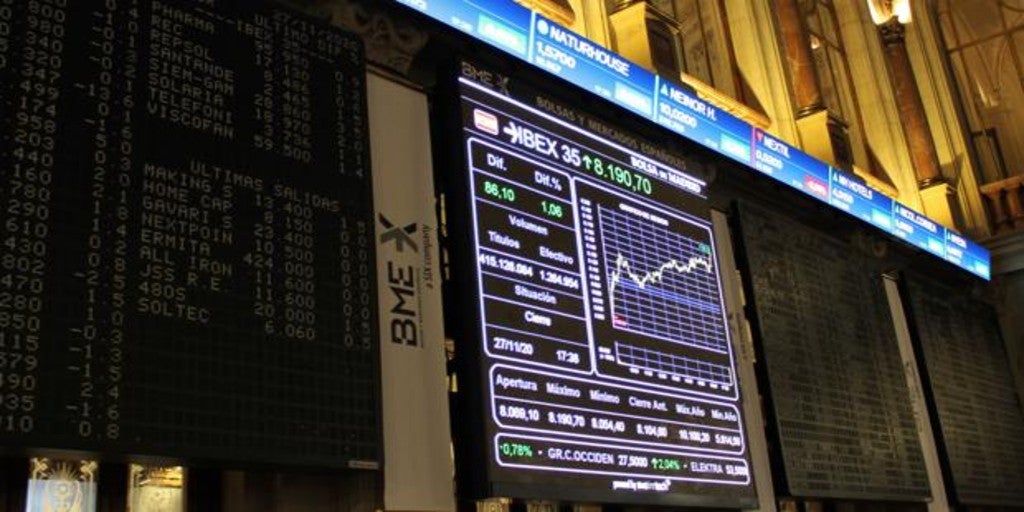 Updated:
save

The Ibex closes the best month in its history despite closing the day in red (-1.52%) and falling below 8,100 points. In this way, the Spanish stock market closes a record month with a rise of more than 25% driven by the announcement of the vaccines against Covid-19.
The stocks that best responded to Monday's session are Siemens Gamesa (+ 3.79%), Solaria (+ 3.64%), Acciona (+ 3.18%) and Cellnex (+ 3.17%).
Sabadell, in free fall
Banco Sabadell continues in free fall after BBVA's statement last Friday that signaled the breakdown of negotiations in the merger of the two banks, and its share price returned to values ​​prior to the announcement of the beginning of said rapprochement. In this way, for the second consecutive day, Catalan banks lead the values ​​in losses with a decrease of 6.29%. The rest of the stocks that have been shaken throughout Monday were Repsol (-5.04%), Telefónica (-2.11%), Banco Santander (-1.93%) and inditex (-1.52 %).