The Ibex awaits the ECB above 8,600 points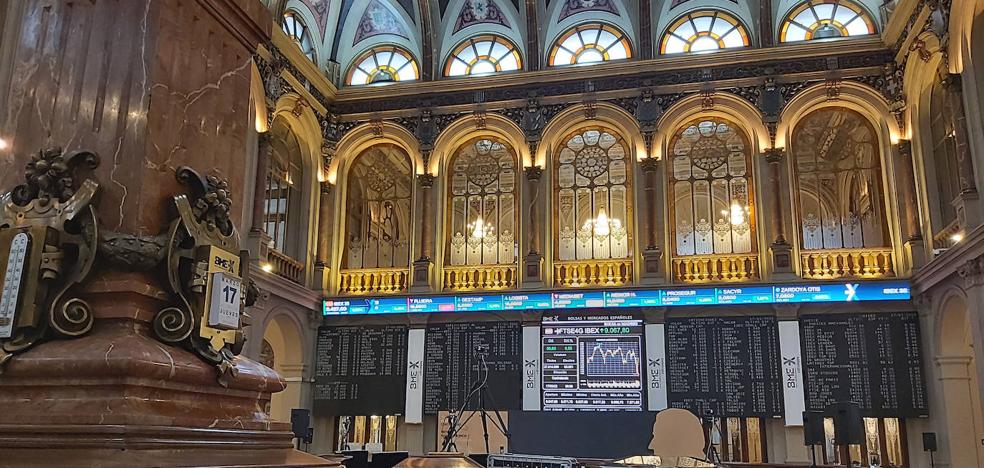 Investors expect Christine Lagarde to prepare the market for at least one rate hike by the end of the year
The Ibex-35 will try to hold the 8,600 points in a day at half gas that is also the last of the week before the closing for the Good Friday holiday. Volatility is assured given the expected lower trading volume and pending the key event these days, the meeting of the European Central Bank (ECB).
With an eye on the round of business results that has already begun on Wall Street, the Spanish selective remains practically flat at the opening at 8,616 points, with investors taking profits in Telefónica, which is located in the lower part of the table after several days of strong increases.
Investors do not expect surprises from the ECB, but they do anticipate a particularly intense press conference by its president, Christine Lagarde, who will try to anticipate a much more aggressive stance from the institution in the coming months.
The stage forces it. Inflation has soared and has put monetary policies in check in recent years, with central banks trying to find a balance between fighting rising prices (their real mandate) without damaging growth.
The US Federal Reserve (Fed) and the Bank of England have already raised rates in this regard. And on Wednesday, New Zealand and Canada also raised theirs by 50 basis points. A wave that adds pressure to the ECB in the face of record inflation in the euro zone of 7.5%, with countries like Spain suffering a rise in the CPI of 9.8% in March.
In the raw materials market, the price of oil falls back but remains above 100 dollars. The barrel of Brent, a reference in Europe, is trading at around 107 dollars, while the American West Texas is around 103 dollars.