The Ibex attacks the 8,400 points of the hand of the bank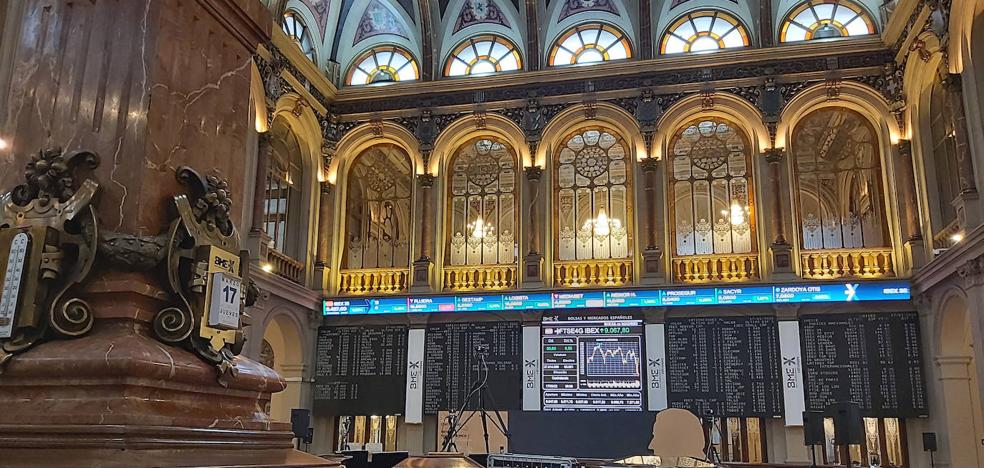 Investors opt for purchases pending news in the negotiations between Russia and Ukraine
The Ibex-35 is looking for its third consecutive session of increases to attack the 8,400 points on which the selective has not managed to close since March 22, despite the fact that this level has been exceeded in intraday terms in recent days.
Investors are betting on remaining calm while waiting for a new meeting between Russia and Ukraine that could lead to some kind of progress towards resolving the war conflict. A scenario that is also transferred to the raw materials market, where the price of oil maintains its downward path, with a barrel of Brent, a reference in Europe, at 109 dollars. For its part, the American West Texas is around 105 dollars.
Against this background, the Ibex-35 rises 1.1% to 8,450 points, thanks above all to the upward pull of financial stocks.
The market is closely following the evolution of the debt market, after a few days in which there is much talk about the inversion of the US yield curve. Something, as the analysts at Link Securities remind us, is only really happening in the longer maturity tranches. For example, the interest of the five-year bond yesterday exceeded that of 30 years.
«It is not the inversion of the curve in these sections that usually anticipates the entry into recession of the economy. Traditionally, the fact that the yield of the bond with a maturity of 2 years exceeds that of the bond with a maturity of 10 years is considered a warning sign, something that has not yet happened, since the differential between both yields closed on Monday at 0, 14 percentage points", insist the experts.
However, it will be necessary to closely monitor the evolution of this market, to which the banking sector is usually particularly sensitive. Bankinter stands out among the leading entities on Tuesday's national trading floor, after Barclays analysts have upgraded their recommendation from 'underweight' to 'weight'.
The entity exceeds the 1.5% rise in the first stages of trading, with Santander and BBVA also advancing more than 1%.