The Ibex 35 soars after the announcement about the advances of the Moderna vaccine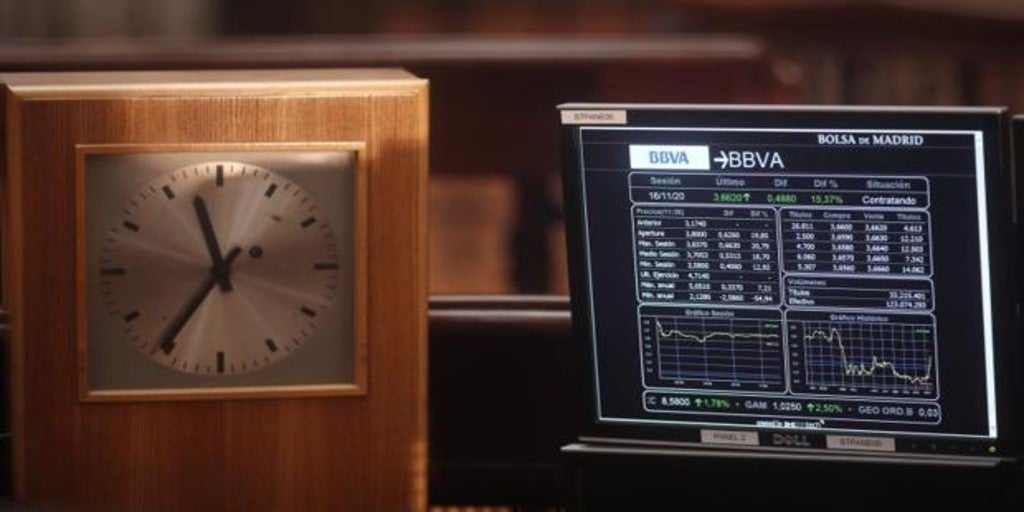 MADRID
Updated:
save

The Ibex 35 soared 3.8% and exceeded the 8,000 point mark after learning that Moderna's coronavirus vaccine is 95% effective. The selective, which already rose almost 2% in the half session supported by BBVA and Banco Sabadell, further expanded its profits when the advances of this vaccine against Covid-19 were known. At 1:45 pm, the main stock market index rose 3.6%, driven by banks, airlines and those linked to tourism.
In Europe, the main markets also expand profits: Paris rises 2.35%; Milan, 2.32%; Frankfurt, 1.34%, and London, 1.29%.
The securities that registered the greatest increase at that time were Banco Sabadell (19.95%), BBVA (18.40%), IAG (12.30%), Meliá (11.21%), Merlin (8.42% ) and Repsol (7.57%). Of the great values ​​of the Ibex 35, Santander also gains 5.79%; Telefónica, 5.43%; Inditex, 3.45%, and Iberdrola, 0.26%. PharmaMar, on the other hand, is the one with the lowest loss, 8.28%.
At this time, the price of Brent crude, a benchmark in Europe, is advancing 3.46% to $ 44.27. In the debt market, the profitability of the ten-year Spanish bond reached 0.12%, with the risk premium at 65 basis points.
Fight against coronavirus
The pharmaceutical company Moderna has announced this Monday that the vaccine it is developing against the coronavirus is 94.5% effective and that meets the effectiveness criteria required for marketing, as announced in a statement.
In the note, the company states that it is a "great day" in the fight against coronavirus, says that it has met the criteria established in the protocol to study its effectiveness and that in the coming days it will present the documentation for final approval.