The Ibex 35 maintains the increases due to the advances with the Pfizer vaccine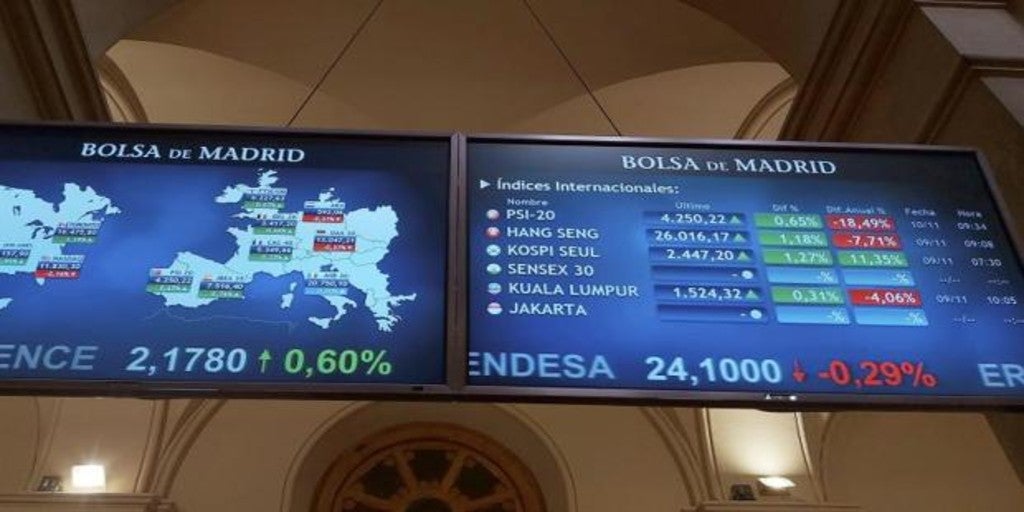 Updated:
save

After the "Glory Monday" experienced yesterday by the Ibex 35, the selective rose more than 2% this Tuesday after noon and remained above 7,600 points after opening almost flat and with slight falls. The Spanish Stock Exchange thus maintained optimism about the advance of the Pfizer vaccine and recorded a rise of 2.06% at 12.00. The values ​​that soared the most at that time were Repsol (11.02%), IAG (10.13%), Bankia (8.24%), Caixabank (8.16%), Amadeus (7.52%), Santander (7.23%) and Bankinter (6.45%).
In contrast, the pharmaceutical group PharmaMar fell almost 8% after responding to a new request for information from the National Securities Market Commission (CNMV) on the results of the clinical trial of the drug Aplidin for patients admitted with covid-19. Since the beginning of this week, the pharmaceutical company has fallen 15%, although it still accumulates a rise of 150% so far this year.
In its response, sent today, PharmaMar provides technical information on the clinical trial and ensures that the company already responded on October 30 to the questions posed by the CNMV in a previous request.
The rest of European squares were listed with a mixed tone. London advanced 1.07% and Paris 0.93%, while Frankfurt lost 0.09% and Milan 0.06%.
The price of gold stood at 1,876 dollars with a rise of 0.7%. A barrel of Brent oil advanced 1.1% and was close to 42.9 dollars. Interest on Spanish debt fell to 0.17% and the risk premium to 67 basis points.