The Ibex 35 loses 2.77% in the week that the IMF put figures to the economic impact of the coronavirus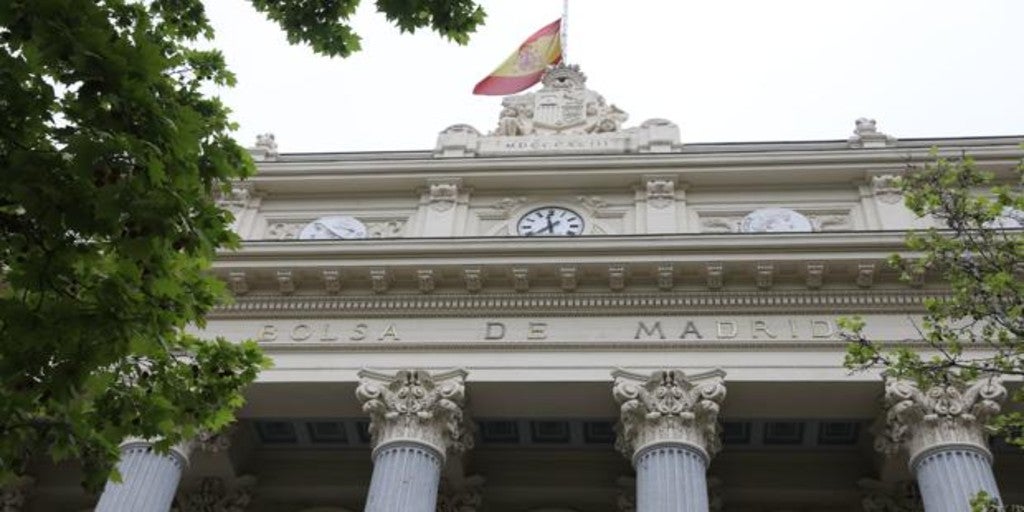 Madrid
Updated:
save

The weekly balance does not smile at the selective, which has lost in the last five days 2.77% of its value and very far from the level of 7,000 points. Volatile days, which ended this Friday in a modest rebound, after closing with a rise of 1.59% to 6870.70 points. Annual losses remain at 28%. The good performance of Wall Street, whose main indexes rebound strongly in the first half of the session, has also helped.
All this, when the economic impact that the Covid-19 will have It is already beginning to have concrete figures, thanks to the forecasts published by the IMF. Specifically, the agency predicts that the global economy will go into recession and will yield 3% of its GDP. While, in the case of Spain, GDP would fall this year by 8%, only surpassed by Italy, and next year it would rebound by 4.3%.
Regarding public debt, the multilateral organization has pointed out that in Spain It will scale from 99.5% of GDP to 113.4% in 2020 and 114.6% of GDP in 2021. Figures that cost a sharp cut in the Ibex 35, which fell 3.79%.
In today's session, among the great values, only Banco Santander has decreased, 0.47%, while Repsol has gained 6.69% (third highest rise in the IBEX); Inditex, 4.41%; BBVA, 1.52%; Iberdrola, 1.03%; and Telefónica 0.29%.
Regarding the weekly evolution of these values, BBVA has fallen 11.32% (second largest drop in the IBEX); Banco Santander, 9.5%; Repsol, 6.03%; Telefónica, 4.97% and Iberdrola, 1.36%. Only Inditex has risen, 1.15%.
Regarding the main European stock markets, these have registered increases, highlighting the rebounds in Frankfurt (+ 3.15%), Paris (+ 3.42%), London (+ 2.82%) and Milan (+ 1.71%). For its part, the selective Eurostoxx 50 group of fifty European companies with the largest market capitalization closed with a rise of 2.70%.
For its part, Brent oil traded at $ 28.45 while the Spanish risk premium climbed to 128.40 points in line with the Italian (226.40 points). The euro was paid at $ 1,078.